Were you injured in a car accident that involved an Uber driver? Did a family member lose their life after being involved in a crash involving an Uber driver in Washington?
Uber accidents are likely to occur more often than many people think they do. You have the right to pursue a legal claim against a negligent driver of the ridesharing company if you are the other driver of an accident involving a driver for Uber who is the at-fault party or if you are a rideshare passenger in the Uber vehicle.
You need an experienced Uber accident lawyer fighting for you so that you receive compensation for your injuries and other damages.
Secure Legal Representation From Our Skilled Washington Uber Accident Attorney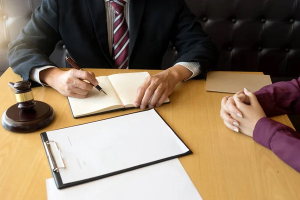 Trying to navigate the complex legal system after being involved in a car accident is difficult enough for anyone, let alone when you are a passenger using a ridesharing service like Uber. Some people driving another vehicle may have the unfortunate experience of becoming victims in a car crash because of the negligence of the driver working for Uber.
Contact a skilled Uber accident lawyer as soon as possible after your accident. It is an important step for you to take so that your Washington Uber accident attorney can start filing a claim to get compensation for your losses.
Securing representation from our Seattle car accident lawyer lets your attorney navigate the complicated legal process while you rest and recover from your injuries.
Common Causes of Uber Accidents in Washington, DC
Many causes of Uber accidents are similar to the causes of other car accidents.
Distracted Driving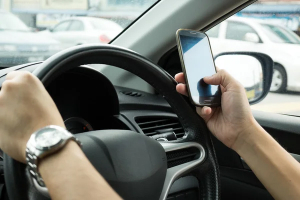 The National Highway Traffic Safety Administration (NHTSA) defines distracted driving as "any activity that diverts attention from driving, including talking or texting on your phone, eating and drinking, talking to people in your vehicle, fiddling with the stereo, entertainment or navigation system — anything that takes your attention away from the task of safe driving."
The Washington Traffic Safety Commission indicates that 30% of crash fatalities in Washington are caused by distracted driving and that 23% of the serious crashes in the state occur because of distracted driving. The commission also indicates that 70% of observed distracted drivers were using their cellphone.
Were you an Uber passenger and witnessed the driver look at their phone to accept the next ride request? Did the driver text or talk on their phone or eat lunch while transporting you to your destination? You need to inform your Uber accident attorney about these distracted driving actions when you have a free consultation with an attorney on our legal team at Bungay Law.
Drowsy Driving
Drowsy driving is a serious issue in the U.S. The 2019 annual Foundation for Traffic Safety (FTS) survey that identifies American drivers' perceptions, attitudes, and behaviors has resulted in shocking results.
The key findings indicate that while about 96% of drivers consider drowsy driving very dangerous or extremely dangerous, only 29% of drivers think that drowsy drivers risk being caught by the police. Survey results show that 24% of the drivers surveyed admitted to being so tired that they had difficulty keeping their eyes open at least once during the previous 30 days.
Uber drivers in Washington State who drive while drowsy pose a risk to themselves and any passenger using the ridesharing service. They also pose a risk to other drivers and passengers on the road.
Aggressive Driving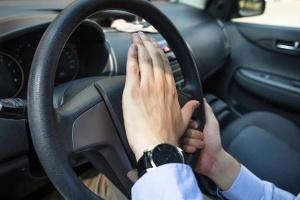 Aggressive driving includes speeding, improper lane changes, tailgating, ignoring traffic signs, or running a red light. It also includes any other unsafe driving behavior.
The driver on your Uber trip who engages in these behaviors puts their passengers and people in other vehicles at risk of becoming accident victims.
Poor Weather Conditions
The rainy weather of the Seattle area, the morning fog and foggy conditions near the water, and the fact that the area is the cloudiest city in the lower 48 states are all issues that may increase the chances of having a motor vehicle accident.
When Uber drivers do not drive safely in weather conditions, passengers risk becoming accident victims.
Little to No Experience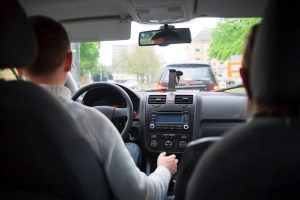 There are only a few minimum requirements to become an Uber driver. Drivers must meet the minimum driving age in the state. They only need one year of driving experience or three years if they are under 25 and have a valid in-state driver's license.
No requirement listed indicates that a driver needs prior experience as a rideshare driver, a delivery driver, or any similar experience.
A driver with little driving experience or a driver who does not have experience as a rideshare driver may present a greater risk of causing an accident.
Common Injuries in Uber Crashes
Many types of injuries occur in Uber crashes. Some common injuries include:
Broken bones or fractures. Broken bones or fractures often result in pain, inability to perform normal daily activities, and inability to work.
Concussions. A concussion is a mild traumatic brain injury caused by a blow to the head, a bump, or a jolt to the head.
Whiplash. Whiplash often occurs simultaneously with a concussion. It is the quick and forceful back-and-forth movement of the neck.
Burns. Burns are painful and sometimes leave scarring or disfigurement. A burn injury often requires treatment by burn specialists.
Traumatic brain injuries. Traumatic brain injuries are potentially life-threatening injuries. You may have swelling or bleeding in the brain, so it is essential to receive emergency care after the crash.
Spinal injuries. Spinal injuries are serious injuries that can result in paralysis. Injuries to the spine sometimes occur even in a seemingly minor collision.
Internal bleeding. Internal bleeding is serious and requires immediate medical intervention. If you believe you have only minor injuries, go to the emergency department. You may have internal bleeding, a potentially life-threatening injury.
Death.
Contact an Uber accident attorney at Bungay Law if your loved one died in an accident involving an Uber driver.
Assigning Liability in Uber Crashes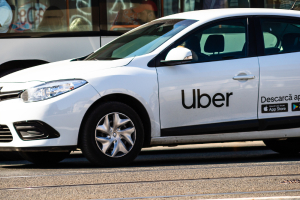 Filing a legal claim to seek compensation for your physical injuries and other damages after an Uber accident is complicated. You need to contact a Washington Uber accident lawyer who knows how to determine liability and how to litigate damages from each liable party.
Rideshare companies have three categories that affect a rideshare claim. The categories are passengers, drivers, and third parties. Contact a lawyer with experience determining liability and a proven track record of helping victims recover damages after their accident.
The insurance coverage differs among people in any of the three categories and is affected by the party deemed responsible for the collision.
Third-Party Liability
If you are a ride-share passenger and an unfortunate event occurs where another at-fault motor vehicle driver causes an accident with an Uber vehicle that you are riding in, your Bungay Law lawyer can file a personal injury claim with the third party's insurance company.
What happens if the third party has no insurance or is an underinsured driver? Your accident lawyer can pursue compensation from Uber's insurance company.
Uber Liability
Seattle residents who are a passenger in a rideshare accident, a driver of another vehicle, a motorcyclist, a pedestrian, or a bicycle rider who has injuries after an Uber driver caused an accident, your Uber accident attorney can file a claim with Uber's insurance company.
Uber and other ridesharing companies have a history of not wanting to pay compensation when their drivers cause a collision. Uber quickly maintained that their rideshare drivers are independent contractors and that their driver's personal insurance company is responsible for paying for any injury or property damage after a car accident.
The complicated process of getting all forms of compensation you deserve is an important reason for contacting a lawyer who knows how to file successful claims in Washington State when a rideshare driver causes a collision that results in a victim's injuries or the death of someone.
Uber Driver
Injured Uber drivers face a more complex scenario after a car crash. Three common scenarios may apply when an Uber accident injures the driver.
Scenario A: If you were off duty or waiting for a rideshare request from a passenger in the Seattle metropolitan area when you were injured, you need to file a claim with the at-fault driver's insurance company or the insurance company of other parties who are liable for the accident.
Scenario B: If you were working, meaning that the Uber app is on when the accident occurs, the rideshare company's insurance should compensate you for your injuries and other damages.
Scenario C: If you were transporting a passenger en route to their destination and that passenger injured you, you have the legal right to pursue a civil claim against the passenger.
Insurance Coverage in Uber Accidents
All Uber drivers carry a $1 million insurance policy to cover compensation for injured passengers, other motorists, and pedestrians who the driver of an Uber vehicle hits.
The $1 million liability insurance coverage kicks when the moment that the driver agrees to a new trip with a passenger.
What To Do After an Uber Accident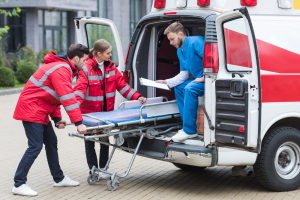 Who should you call if your Uber driver engages in aggressive driving or other actions that cause an accident? First, call the police. Do not assume that your driver will call 911. In fact, in a section on the Help page for its drivers, the company instructs them to "notify the police and paramedics if necessary."
Make the call immediately after the accident, and do not leave the scene. Ensure you ask for medics to respond if you need immediate medical treatment.
Compensation You Can Receive Following an Uber Accident
Coverage for drivers who are en route to pick up a passenger or who already have a ride-share passenger in their vehicle includes:
$1,000,000 third-party liability;
Uninsured or underinsured motorist bodily injury; and
Contingent comprehensive and collision coverage up to the actual cash value of your vehicle, minus a $1000 deductible.
Coverage for drivers who are waiting to accept a passenger includes:
$100K per car accident for bodily injury;
$50K per person for bodily injury; and
$25K per accident for property damage.
Medical Expenses (Hospital Bills, Therapy Costs, Rehabilitation)
Medical expenses quickly mount after you are involved in an Uber accident. You could use your health or auto insurance coverage, but you may need more to cover all your medical bills.
Medical expenses fall under economic damages, the actual costs incurred after a wreck, including an Uber collision. The mounting bills include more than the emergency room bills. Your ongoing treatments, such as therapy, rehabilitation, medical equipment, and prescription medications, are included in economic expenses.
Loss of Income or Loss of Future Earning Capacity
The immediate loss of income you experience after the accident and the reduced or complete loss of your future earning capacity are other examples of actual losses covered as economic damages. Some people cannot perform the same type of work that they did before the accident, while other accident victims cannot work at all because of the Uber driver's negligence.
Your Washington Uber Accident Lawyer will handle all the complex insurance issues to ensure that you get the coverage you deserve, whether you settle your case or go to court to receive compensation.
Pain and Suffering
Pain and suffering cannot be measured after you are an injured passenger in an Uber car, a pedestrian, or a cyclist hit by a negligent Uber driver. The compensation for your pain and suffering is non-economic damages.
Examples of things you can include in your pain and suffering are your physical pain, loss of enjoyment of activities that you enjoyed before the crash, and mental anguish.
Property Damage
Did you lose property while you were the passenger in an Uber car that had an accident? Perhaps your wallet, your expensive work equipment, or things you need for school were destroyed in the accident.
Were you the driver of another vehicle hit by the negligent driver of a ridesharing company car? Did the driver damage or total your vehicle?
Did a negligent rideshare driver total your motorcycle or bicycle? Did you have other losses because of the accident? Your Washington Uber accident lawyer at Bungay Law will file a claim to compensate you for your property damage.
Out-of-Pocket Expenses
Do you pay a taxi or a ferry toll to transport you to your medical appointments, to therapy, or to pick up your medications? Do you pay parking fees when you go to your rehabilitation or physical therapy appointments?
Insurance deductibles, medical co-pays, heating pads, ice packs, bandages or splints, and other related expenses are examples of out-of-pocket expenses that your personal injury attorney can include in your legal claim.
Schedule a Free Consultation With Our Top Uber Accident Attorney at Bungay Law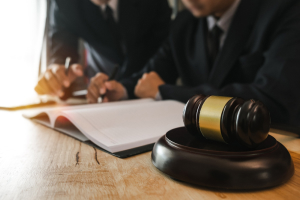 Victims of a rideshare accident caused by a negligent driver need to concentrate on their physical and emotional recovery, not trying to figure out the complex legal system and how to get compensation for their injuries and other damages.
You need an experienced, skilled attorney in Washington with the knowledge and experience in personal injury law to pursue the maximum compensation for their clients injured or killed because of the driver's negligence of a rideshare vehicle. The Washington Uber Accident Lawyers at the Bungay Law firm offer a free consultation.
Call us at (206) 202-0177 or contact us online today.