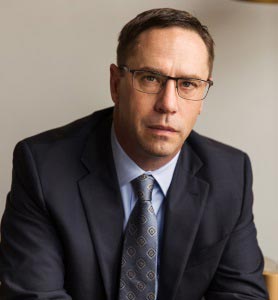 If you have been in a car crash, you are entitled to seek compensation for your injury claims. Our Seattle car accident lawyer is a highly dedicated and passionate professional who will fight for his clients until the end. Your legal battle is his to win.
Being involved in an accident is a traumatic experience for anyone, especially if you do not have the means to recover financial compensation. Our Seattle car accident lawyer is experienced and ready to help ease your suffering.
Call our Seattle car accident lawyer today at (425) 462-2939. You can also visit our website and complete our online contact form to schedule a date for a free consultation.
SEATTLE CAR ACCIDENT LAWYER DEDICATED TO RECOVERING FULL COMPENSATION FOR YOUR DAMAGES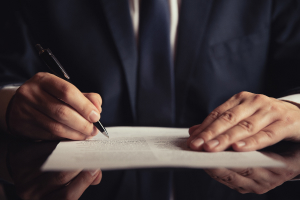 Car accident injuries take time to recover, which means victims can lose income or other financial opportunities. Our Seattle car accident attorney helps rebuild the victim's finances by recovering total compensation for the damages caused by the negligent driver.
Our Seattle accident lawyer will help calculate the total value of your injury claim, ensuring that you receive the maximum compensation and fair settlement you deserve. We prioritize our client's needs and pledge to protect their rights.
WHY CHOOSE BUNGAY PERSONAL INJURY LAW TO MANAGE YOUR CAR ACCIDENT CASE?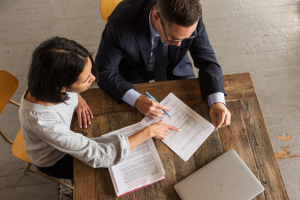 Our professionals at Bungay Personal Injury Law have been helping Washington state citizens for decades. Our injury lawyer will handle every aspect of the case, including managing paperwork and court dates, so clients can focus on recovering from their injuries.
At Bungay Personal Injury Law, our legal team works relentlessly to protect the rights of car accident victims. We look at every aspect of your case and hold the responsible party liable for your sustained injuries.
HOW CAN OUR SEATTLE CAR ACCIDENT ATTORNEY HELP YOU?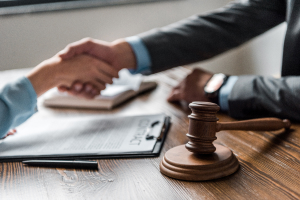 Under the law, injured car accident victims have the right to recover monetary compensation after an accident. Often, the insurance company will downplay the victim's claim for settlement because they want to pay the least amount possible.This prevents injury victims from pursuing the compensation they lawfully deserve, since they feel they must settle for what the opposing insurance company offers.
The injury attorney on your side helps you recognize the red flags so you do not fall victim to insurance ploys. A catastrophic accident lawyer assists with:
Gathering Evidence – The injured party must build a solid case to pursue a lawsuit. Gathering essential evidence will help win the case.
A Thorough Case Analysis – Your case will be carefully evaluated by our car accident lawyer, who will then provide valuable legal advice for how to proceed.
Communicating with the Insurance Company – Our injury attorney communicates effectively with insurance companies, ensuring that accident victims receive maximum compensation.
Our injury lawyer offers a free consultation on your first visit. They carefully assess your financial compensation claim and devise a legal strategy that is right for you.
SEATTLE CAR ACCIDENT STATISTICS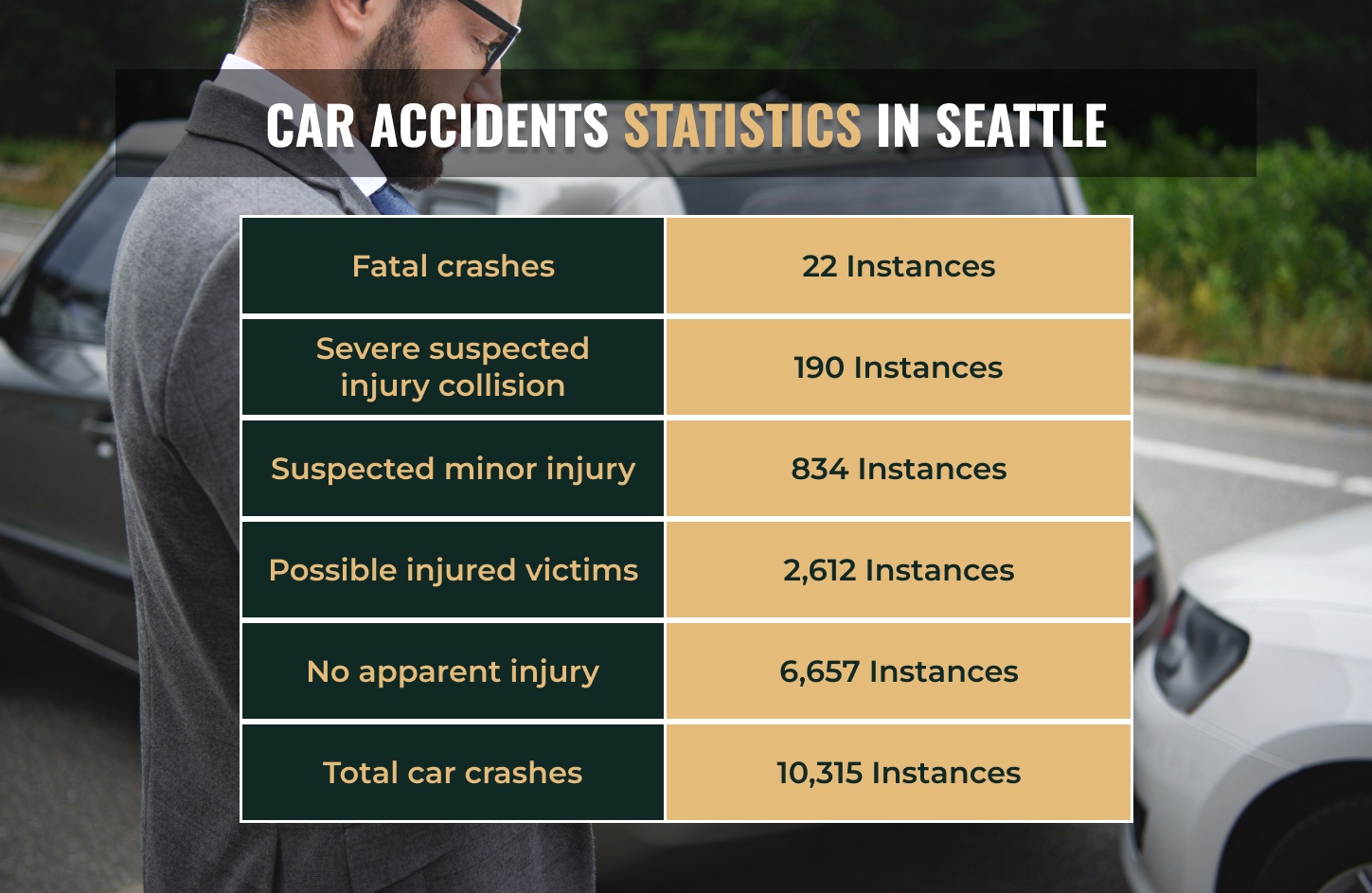 Seattle traffic congestion is considered the 14th worst in the United States, since commuters lost 74 hours to traffic in 2019, based on data from the Seattle Times.
Seattle is also considered one of the most populated cities in the U.S. The state has a recorded population of 724,725 and approximately 3.6 million in the Seattle-Tacoma Bellevue region.
According to 2019 data, Seattle had a total of 10,315 car accidents. Here is the breakdown of Seattle car accidents cases according to the 2019 Washington State Department report:
Fatal crashes: 22
Severe suspected injury collisions: 190
Suspected minor injury collisions: 834
Possible injured victims: 2,612
No apparent injury: 6,657
Total car crashes: 10,315
The main contributing factors to injuries were distracted driving, impaired driving, speeding, and failure to yield to pedestrians. Thus, Seattle ranks 179 out of 200 cities in driver safety.
WHY DO CAR ACCIDENTS HAPPEN IN SEATTLE, WASHINGTON?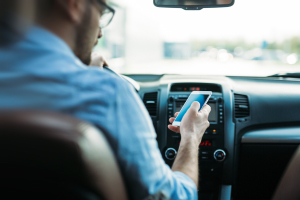 Motor vehicle accidents are caused due to contributing factors such as human negligence, natural factors, and environmental factors. However, some of these auto accidents could have been avoided by full compliance with the laws and rules instituted by the state. The common reasons for Seattle car accidents include:
Alcohol and drug impairment
Driver distraction
Speeding
Driver fatigue
Vehicle malfunction
Road conditions
Personal injury victims must seek medical attention immediately. Reach out to an accident lawyer for a free damage evaluation and legal assessment of your claim.
WHAT ARE THE MOST COMMON TYPES OF CAR ACCIDENTS IN SEATTLE?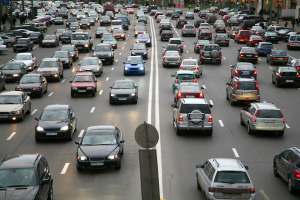 Though every car accident is different, there are commonalities among most vehicle collisions. Below are some of the most reported types of car accidents in the state:
REAR-END COLLISIONS
Rear-end collisions often result from drivers ignoring the road or following the car in front of them too closely. When a driver does not leave enough room between their car and the one in front of them, they may not have enough time or space to brake and prevent a collision should traffic suddenly stop. Rear-end crashes are frequently caused by inattentive, drunk, or drowsy driving.
HEAD-ON COLLISIONS
Head-on collisions are among the most dangerous collisions, despite being less frequent than other car accidents. The force of the crash is increased because both vehicles are traveling in the same direction. As a result, head-on collisions can lead to severe injury or death.
SIDE-IMPACT COLLISIONS
Side-impact collisions happen when a car traveling in one direction collides with another at an angle. When the vehicles collide, a "T" configuration is formed. In side-impact incidents, the occupants of the vehicle struck on the side are the most at risk. Compared to the front and back ends, the sides of a car have less bulk to absorb the shock of a collision.
SIDESWIPE ACCIDENTS
Sideswipe incidents occur when two or more vehicles are parallel to one another, and one vehicle strikes the side of the other car. Side-impact incidents are usually caused by drivers who do not turn their heads to assess the blind zones before merging or changing lanes.
Sideswipe collisions can result in one or both vehicles losing control, careening off the road, or into other lanes of traffic due to the first impact. The cars might collide with other vehicles, people walking or cycling, or things lying by the side of the road.
SINGLE-VEHICLE ACCIDENTS
In single-vehicle accidents, a driver collides with something in their path, such as an animal, fallen goods, or road debris from another vehicle – such as a truck tire tread – that cause the crash.
A hazard may lead a single car to deviate off the road, where it may collide with a light post, guard rail, or another obstruction.
Some single-vehicle collisions result from someone else's carelessness, such as a poorly planned construction zone or reckless driving that forces other drivers to swerve and run off the road to avoid colliding with the careless driver.
MULTI-VEHICLE ACCIDENTS
A chain-reaction rear-end collision is frequently the cause of multi-vehicle collisions. A three or more vehicle collision can be disastrous. More people could be hurt, and more insurance policies would be involved in paying for the injured. The occupants of the middle car may sustain severe injuries if trapped between the two other vehicles.
ROLLOVER ACCIDENTS
Rollover collisions occur in various situations and are more likely to result in serious injuries. The impact of such an accident can result in severe injuries when drivers or passengers are ejected from their seats.
Speeding, distracted driving, driving while intoxicated or fatigued, driving on the shoulder, and other cars or objects forcing vehicles off their route are prominent causes of rollover crashes.
BLIND SPOT ACCIDENTS
One of the most frequent causes of sideswipe accidents is driver error. Although all drivers must examine their blind areas before merging or changing lanes, this is not always the case. Drivers can easily crash with another car and have a blind spot accident if they neglect to check these areas.
Blind spot collisions can produce catastrophic injuries, depending upon the speed, angle of impact, and other variables. Large trucks pose a significant risk to other drivers due to their larger blind spots. Small cars and motorbikes can vanish in a larger vehicle's blind area. Because of the difference in size, they are more susceptible to side-wipe collisions than larger vehicles.
WHAT ARE THE MOST COMMON INJURIES IN A CAR ACCIDENT?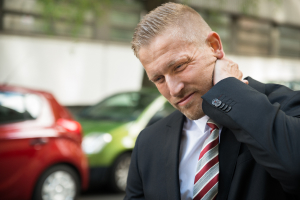 Car accidents are inevitable, especially in the traffic-congested areas of cities. Car collisions can lead to property damage, severe injury, and even wrongful death. Understanding and knowing the common injuries in car accident cases is important. They are:
Contusions
Whiplash
Neck and back injuries
Concussions
Traumatic brain injuries
Post-traumatic stress disorder
Broken bones
Internal bleeding
If you are involved in a car accident, you should immediately hire a personal injury attorney to provide legal counsel. A car accident lawyer will assist with filing the insurance claims with your driver's insurance company and your own.
WHAT ARE THE COMPENSATORY DAMAGES AVAILABLE TO CAR ACCIDENT VICTIMS?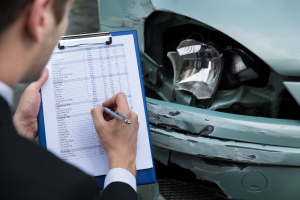 In a personal injury case, the plaintiff may seek compensation from the party that caused or contributed to their losses, whether they have suffered an injury, property damage, or any other loss.
Although there are many distinct compensatory damages, they can be broadly divided into general or special damages. In practically all injury cases, including auto accidents, medical negligence, and slip and fall incidents, compensatory damages can compensate for the suffering the injured party has endured.
In wrongful death cases, compensatory damages are also given, but they are frequently unusual and not typically encountered in other types of lawsuits.
WHAT IS THE STATUTE OF LIMITATIONS FOR PERSONAL INJURY CASES IN SEATTLE, WA?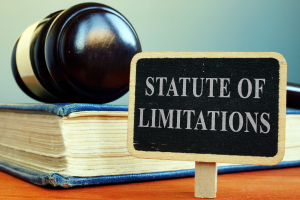 The Revised Code of Washington § 4.16.080, which outlines Washington's statute of limitations on personal injury cases, establishes a three-year deadline for filing nearly all types of personal injury lawsuits. Thus, accident victims have three years from the date of the accident to file the initial paperwork in court if another person's negligent or intentional act caused their injuries.
THINGS YOU NEED TO DO AFTER YOUR SEATTLE CAR ACCIDENT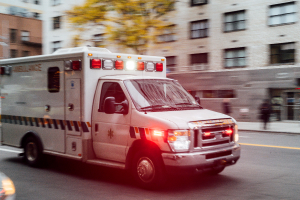 Seek Medical Attention – Always seek medical attention after a car accident, even if you do not believe you were injured. It is common for injuries to take days or even weeks to manifest.
Contact Local Authorities – Once you have ensured your safety and the safety of your passengers, contact the local authorities to file a police report. The responding officer will create an account, detailing the facts and circumstances of the accident. This police report can be helpful later if you need to file an insurance claim or personal injury lawsuit.
Gather and Preserve Evidence: Take pictures of the accident scene, the damage to both vehicles, and your injuries. These photos will be helpful when you file an insurance claim or personal injury lawsuit. You should also get the contact information of any witnesses.
Retain a Personal Injury Lawyer: The personal injury claim process can be complex and confusing. An experienced personal injury lawyer will guide you through the process and get you the compensation you deserve.
Build a Claim Against the Liable Party: Once you have gathered the necessary evidence, your personal injury lawyer will help build a strong case against the liable party. This claim will detail the injuries and damages suffered from the accident and why the other party is responsible.
SEATTLE CAR ACCIDENT FAQS
HOW MUCH IS MY CAR ACCIDENT CASE WORTH?
The value of your case varies widely depending upon several factors:
The severity of your injuries
The amount of damage to your vehicle
Whether you were partially at fault for the accident
An experienced personal injury lawyer will give you a better estimate of the value of your case after conducting a thorough investigation.
HOW LONG DO I HAVE TO FILE A CAR ACCIDENT LAWSUIT IN SEATTLE?
In the state of Washington, the statute of limitations for car accident cases is three years from the date of the accident. In other words, you have three years to file a personal injury lawsuit. If you do not file within this timeframe, the court can prevent you from recovering any compensation. Despite the extensive statute of limitations, a typical personal injury claim can resolve within six months. However, more complicated cases might take a year or two.
WILL I GO TO COURT IF I FILE A CAR ACCIDENT CLAIM?
Most of the time, you will not need to appear in court following an automobile accident. However, there are a few situations that will require your presence. You might have to go to court if the accident resulted in serious injuries or fatalities, if the at-fault party disputes their guilt, or if the insurer does not offer a reasonable settlement.
If you are unsure about going to court to seek financial compensation, it is best to seek legal counsel.
HOW MUCH DOES A SEATTLE CAR ATTORNEY COST?
Depending upon your location, the nature of the case, the lawyer's level of experience, and the amount of work to be done, legal costs will change. Learning how legal services are billed before hiring a lawyer is essential. Some charge by the hour, while others offer flat fees, contingency fees, or other arrangements.
An experienced attorney who has handled these types of cases knows the most efficient methods to prove the case to the insurance company up front, often preventing costly litigation, increasing the net recovery for the client.
SHOULD I ACCEPT A FIRST SETTLEMENT OFFER FROM AN INSURANCE COMPANY?
It is never advisable to take the insurance company's first offer, especially if it involves monetary compensation for pain, suffering, or significant property damage. It is always better to collaborate with a lawyer when it comes to insurance settlements.
WHAT IF I AM PARTIALLY AT FAULT FOR MY CAR ACCIDENT IN SEATTLE?
Washington state is a "pure comparative negligence state," which means you can still recover damages in a car accident-related lawsuit. But your reward will be reduced based on your negligence. For example, if the jury believes that the total amount of your case is $50,000, but have found that you contributed to 10% of the accident, then the total amount will be reduced by 10%, leaving you with $45,000.
CONTACT OUR EXPERIENCED SEATTLE CAR ACCIDENT ATTORNEY FOR A FREE CONSULTATION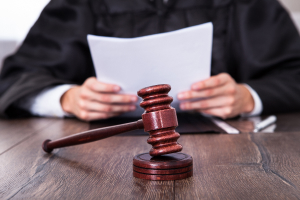 Dealing with the aftermath of a motor vehicle accident is challenging enough, but when injuries and property damage are involved, it can be overwhelming. The experienced car accident team at Bungay Law will help you receive the compensation you deserve so you can focus on your recovery.
Call our Seattle car accident lawyer today at 425-462-2939 or contact us online, using our website's contact form to schedule a free consultation with one of our specialists. We proudly serve the Seattle area and the surrounding communities.