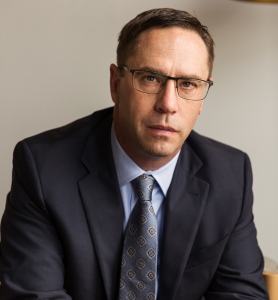 When you get behind the wheel of a motor vehicle, you expect the airbag to protect you. You do not expect the airbag to fail to inflate, lead to a severe injury, or make the accident even worse. If you get involved in an accident where the airbags did not behave as it was supposed to, our Seattle personal injury lawyers can help you.
Defective airbags are far more common than many realize, and some can result in serious injuries. We have experience dealing with personal injury cases related to faulty airbags, and we even have experience working with the Takata airbag recall.
Airbag manufacturers have a responsibility to protect drivers and vehicle occupants, but there are situations where airbags fail in a car accident. It could even result in a wrongful death claim. Learn more about some common airbag failures below, and reach out to us if you feel like you have been the victim of faulty airbags.
Our Seattle Airbag Injury Lawyer at Bungay Personal Injury Law Is Here To Help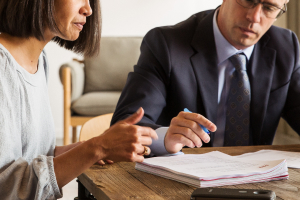 At Bungay Personal Injury Law, we are here to help you if you find yourself involved in a motor vehicle accident. It is essential for auto manufacturers, including those that make airbags, to make sure passengers are as safe as possible. If you get involved in a car accident, you must ask for a copy of the accident reports. You must also seek medical care as quickly as possible to address your injuries.
Then, give our team a call. Some of the reasons why you should work with us include the following:
We have a tremendous amount of experience working with different issues related to car accidents, and we can conduct a full investigation to see what went wrong with your airbag.
We can pursue compensation for lost wages and medical bills and seek punitive damages on your behalf.
If another negligent party is involved, we can also pursue them for economic damages.
We always explain everything to you in a way you can understand. Our attorneys always put your needs first, and we consistently advocate for drivers and victims following a car accident.
You depend on airbags to protect you. If they cause pain or harm worse in a car crash, you deserve to have your rights protected. Let us handle that for you.
Washington Airbag Requirements
Requirements for airbags in the state of Washington are straightforward. If your airbag was built after 1999, front airbags are required. Side airbags aren't explicitly mandated, but most recent vehicles have them.
Then, if you are involved in a car accident in Washington and the airbags go off, they are required to be replaced by an airbag that conforms to the original equipment manufacturer's design. The installer is also responsible for verifying that the inflatable system works correctly. If it needs fixing, you should get it replaced.
The Dangers of Defective Airbags
If an airbag is defective, there are significant injuries that could result. Some of the most common injuries that you may suffer from a faulty airbag include the following:
The particulate matter from a defective airbag could lead to a severe eye injury.
If the airbag does not inflate as it should, it could result in a broken neck.
A faulty airbag could lead to significant head trauma, causing a traumatic brain injury.
Airbags that do not control the inflation process properly could result in severe burn injuries.
If an airbag explodes, it could lead to significant hearing loss or blindness.
These are just a few examples of common injuries that an airbag can cause. Because airbags have the potential to cause severe damage, you need to seek medical care as quickly as possible. Then, remember to talk to a lawyer who can review your case.
Different Types of Motor Vehicle Airbags
Several different types of airbags could be present in your car. Some of the most common examples include:
Front airbags. Front airbags have been required in every vehicle made after 1999. These airbags will deploy from the steering wheel and dashboard in a motor vehicle accident.
Side airbags. Side airbags can be in a variety of areas throughout the car. For example, they could be located on the seat's backrest and in the door. A side airbag could also affect glass from the windows from cutting you.
Knee airbags. Knee injuries are prevalent in motor vehicle accidents. Knee airbags can prevent a severe knee injury from taking place.
Inflatable seat belt. There's also a possibility that you have a seat belt that will inflate in the event of a motor vehicle accident.It would help if you looked at your manual to see what airbags you have in your car.
Different Types of Airbag Defects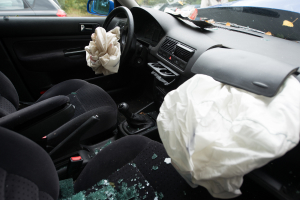 There are different types of airbag defects that you may have suffered. They include:
Non-deployment of Airbags
As the name suggests, this defect occurs when the airbag doesn't deploy. Just because you are involved in a motor vehicle accident doesn't mean the airbag has to go off. However, if the police officer is surprised that your airbags did not deploy, this needs to be examined.
Delayed Inflation
Motor vehicle accidents can happen in the blink of an eye if you expect your airbag to deploy immediately. Delayed inflation could result in injuries that could have been avoided.
Insufficient Inflation
In some situations, your airbag might need to inflate more. Even if the airbag inflates quickly, it might not inflate enough to prevent you from being injured. A comprehensive investigation needs to be conducted to see if the airbag should have inflated more. Then, a personal injury lawyer can determine if the extra inflation might have prevented an injury.
Who's Responsible for a Defective Airbag Accident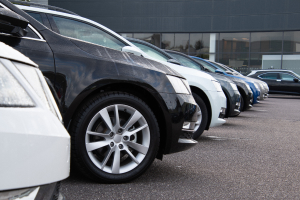 Different parties might be responsible for a defective airbag. The car manufacturer, or the company that made the airbag, will be responsible for a faulty airbag. You deserve to focus all of your attention on your medical recovery, so rely on a defective airbag lawyer to review your case and make sure any negligent parties are held accountable.
The Takata Airbag Recall Issue
For several years now, Takata airbags have been under massive recall. Tens of millions of vehicles have been impacted, and the airbags have been responsible for various issues. Exposure to high heat and humidity could cause these airbags to explode when they deploy.
These explosions have already resulted in severe injury and even death. More than 50 million defective airbags have been spotted, so you should consider calling your local dealership to see if your vehicle has to be recalled.
Book Your Free Initial Consultation With Our Seattle Airbag Injury Lawyer Today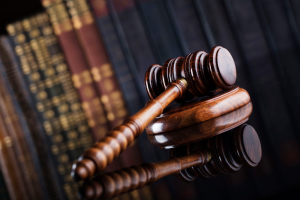 Safety always has to come first. You depend on your airbag to protect you in a collision. If it does not do so, you need to reach out to a Seattle airbag injury lawyer who can help you.
At the Bungay Law Firm, it would be our pleasure to review your case to see if we can recover compensation on your behalf. We can review your claim, determine if a defective airbag was involved, and file a lawsuit to protect your rights.
Always seek medical care following an accident, but contact our law firm today to schedule a free consultation.