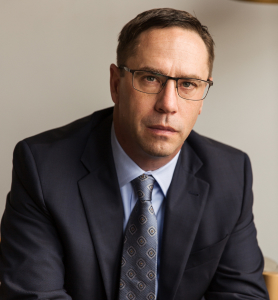 In the state of Washington, rideshare services are a primary mode of transportation for many. In fact, technology-focused alternatives are well-liked in the Seattle metropolitan area. Unfortunately, even with the advent of new technology, accidents happen. When they do, you need a Seattle Uber accident lawyer to fight for you.
Having an excellent legal team is crucial for any victim of an Uber vehicle accident. An experienced Seattle Uber Accident lawyer will help you get back on your feet. At Bungay Law, we understand the frustrating process you may be going through. Contact us today at (425)- 462-2939 for a free consultation.
OUR SEATTLE UBER ACCIDENT LAWYER PROTECTS YOUR RIGHTS AFTER A SEATTLE RIDESHARE ACCIDENT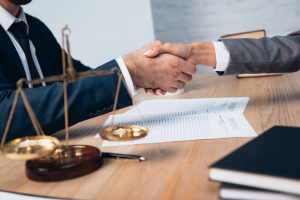 For many people in our area, ridesharing is easy and affordable. The two most well-known rideshare businesses are Uber and Lyft, the significant components of the state's transportation industry. As stated by the Washington State Office of the Insurance Commissioner, their business models are subject to specific insurance rules.
Navigating the claims procedure for a motor vehicle accident can be complex. It is even more complicated if you sustain damages in an Uber or Lyft collision. A knowledgeable Seattle car accident lawyer at Bungay Law can guide you through the process. We know the tools to use to best defend your rights. Our legal team helps clients pursue justice, and we take great satisfaction in offering support to injured victims.
WHY DO UBER ACCIDENTS HAPPEN IN SEATTLE, WASHINGTON?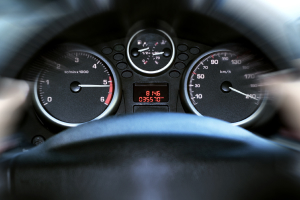 There are several reasons why Uber accidents occur in Seattle, Washington. First, the city is home to many Uber drivers; and with more drivers on the road, there is an increased chance of collisions.
Another reason Uber accidents occur in Seattle are the city's traffic conditions. The streets can be congested, which can lead to crashes. Additionally, the weather in Seattle can be wet or icy, making driving conditions even more treacherous.
Many factors contribute to these crashes:
Exceeding the posted speed limit
Drowsy driving
Driving while distracted (using a GPS or ridesharing software on a smartphone)
Disregarding traffic signals and signs
Improper lane changes and merging
Negligent driving
Angry driving and aggressive driving
Driving under the influence
Road risks and work zones
You should speak with a skilled attorney if you were in an Uber accident in Seattle. Our law firm will assist you through the legal process and ensure you receive the rightful compensation.
ARE YOU AN INJURED RIDESHARE PASSENGER?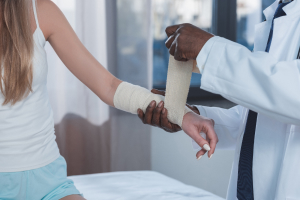 You should consult a lawyer if you were a paying passenger in a rideshare service at the time of the collision. If you were hurt, one of our Seattle Uber and rideshare accident professionals can assist you in filing a claim against the liable party's insurance company.
Both Uber and Lyft have extensive insurance coverage for passenger injuries. But this does not imply that a settlement is easy to attain. The insurance provider for the rideshare company can reject your claim and pressure you into accepting a lower payout. A knowledgeable legal team should be at your side when dealing with a settlement. They know your rights and how to negotiate acceptable compensation.
WHO IS AT FAULT IN A SEATTLE UBER ACCIDENT?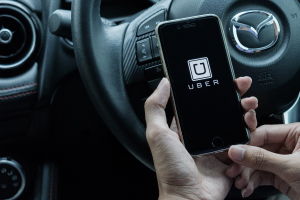 In Seattle, the court establishes liability in an Uber vehicle accident as with any other crash. The driver who caused the collision and the rider's injuries is liable.
Anyone who suffered injuries due to someone else's negligence can receive compensation for damages. However, how they compensate you following an Uber accident depends on who was at fault. The parties include:
The negligent Uber or Lyft driver
Another negligent driver that crashed with the Uber or Lyft driver
We strongly advise hiring a skilled attorney to identify the responsible party for the collision. The rideshare company's insurance policy may apply if the Uber driver was at fault.
COMMON INJURIES IN AN UBER ACCIDENT IN SEATTLE, WA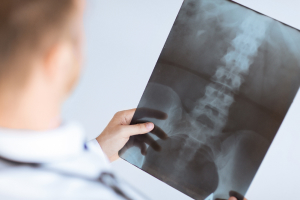 The collision conditions will determine the extent of the victim's injuries. In Seattle, there are typical injuries resulting from Uber or Lyft collisions. One of the most common injuries is whiplash, which occurs when another car rear-ends an Uber car. This kind of damage can be painful and needs substantial medical care.
A concussion is another typical injury. An Uber passenger frequently sustains concussions when the Uber crashes into another car or roadside item. Some concussion symptoms are headaches, nausea, vomiting, disorientation, and headaches.
Furthermore, accidents often result in broken bones. Broken wrists, ankles, and ribs are among the more frequent fractures. Broken bones can be extremely painful and may necessitate considerable medical care, just like whiplash and concussions.
In addition, victims of an Uber or Lyft crash frequently sustain other types of injuries, including:
Bulging or herniated disc
Brain damage
Dental abrasions
Lacerations
Lower back pain
Amputations
Burn wounds
Unjustified death
Spinal cord damage
Obstetrical complications
Torn ligaments
MOTOR VEHICLE INSURANCE FOR UBER DRIVERS IN SEATTLE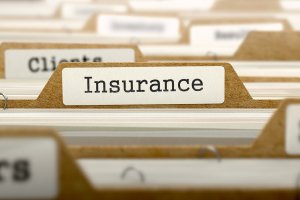 Uber offers a limited level of insurance for their drivers as independent contractors. If an Uber driver app is offline or the driver is not actively completing an ordered ride, the company's insurance does not protect them. An Uber driver's auto insurance policy also does not apply while they are waiting for a fare. These rideshare services typically offer the following coverages:
Up to $50,000 for each person's physical harm
Up to $100,000 for each accident's physical harm
Up to $25,000 for property damage per incident
Uber companies offer the following insurance protection for employees on their way to pick up or are carrying a passenger.
$1,000,000 third party liability
Damage caused by an uninsured driver
Comprehensive and accident coverage contingent (up to the actual cash worth of the automobile less a $1,000 deductible).
As an Uber driver, it is essential to know the basic protection offered by the insurance company's policy. You must also understand those situations in which Uber's insurance protection is applicable. Because individual drivers might not have comprehensive insurance coverage, they might expect Uber to make up the difference. However, the insurance coverage offered by Uber might not be applicable, depending upon the situation.
If you are an Uber driver or passenger who sustained damages in a car accident in Seattle, a lawyer could aid you in receiving compensation for your losses.
DAMAGES YOU CAN RECOVER AFTER AN UBER ACCIDENT IN SEATTLE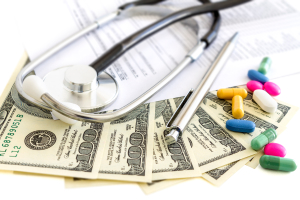 Even though each case is unique, Seattle Uber accident lawyers frequently ask for a particular set of damages on behalf of their clients.
In an Uber or Lyft vehicle crash case, some of the most typical damages include:
Medical Bills: These are associated with ambulance transports, hospital stays, surgeries, and any potential future medical care.
Lost Income:You may be qualified for compensation for lost pay if your injuries prevent you from working. It may also include potential future lost wages if your injuries prevent you from working in the future.
Pain and Suffering: In personal injury proceedings, victims can recover non-economic damages. These damages make up for the victim's physical and mental distress due to the accident and incurred injuries.
Property Damage: If the collision damaged your car or other property, you might be entitled to be reimbursed for the cost of replacement or repairs.
Punitive Damages: The court utilizes punitive damages to punish the party who caused the accident, usually for careless or reckless driving.
Contact a Seattle Uber car accident attorney if you have been hurt in an Uber or Lyft crash. We can help identify liability with a free case consultation. Call us to learn more about the compensation you rightfully deserve.
THINGS YOU SHOULD DO AFTER AN UBER ACCIDENT IN SEATTLE, WA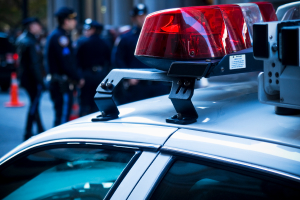 It is best to act promptly after an Uber or Lyft accident to protect your legal rights. Victims and passengers of ridesharing accidents should make sure to:
CONTACT THE POLICE
Victims should report collisions to the police for injuries and/or severe property damage. The law also requires that drivers register the crash. If you were wounded in an accident while riding in an Uber or Lyft vehicle, it is vital that you report it. You are responsible for ensuring that the authorities enter the occurrence into record.
GATHER EVIDENCE
Try to collect all the evidence at the accident scene. Obtain contact information from witnesses, take pictures and videos, and note the car's details.
GET MEDICAL EVIDENCE
A licensed doctor should assess any injuries sustained in a motor vehicle collision. You need a medical examination to assess any acquired wounds in an Uber or Lyft accident. You can only file a personal injury claim if you have appropriate medical documentation.
NOTIFY UBER
After the crash, you must inform the ridesharing service as quickly as possible. Passengers can directly report accidents using the app with both Uber and Lyft. Call a Seattle Uber accident lawyer for help with any problems in alerting Uber or Lyft.
Additionally, you must submit your accident claim as soon as possible. Contact a competent Seattle rideshare accident attorney to get started on your legal case.
WHY CHOOSE BUNGAY PERSONAL INJURY LAW TO HANDLE YOUR UBER ACCIDENT CLAIM IN SEATTLE, WASHINGTON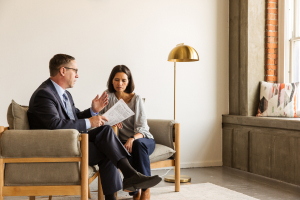 Accident victims may sustain injuries that change the course of their lives. If you were using the service of Uber or Lyft when you had an accident, you might be unsure about what to do next. Fortunately, a knowledgeable Seattle Uber and Lyft accident lawyer can offer immediate assistance.
Bungay Personal Injury Law enjoys a long history of success in obtaining maximum compensation for accident victims. We are prepared to deal with the insurance companies. In addition, we are aware of the unique difficulties that arise while pursuing an Uber or Lyft accident claim.
Call us right away to arrange a free consultation. We will examine your case and outline your legal choices. Let our skills and experience do the work for you.
CONTACT OUR EXPERIENCED SEATTLE UBER ACCIDENT ATTORNEY FOR A FREE CONSULTATION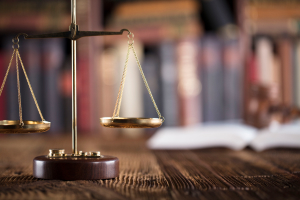 Car accidents involving ridesharing services are difficult to handle. After a vehicle accident, the days and weeks that follow can be traumatic and confusing. Victims face extensive paperwork and a complicated legal process. An experienced Seattle Uber accident lawyer can assist you during this challenging time.
The Bungay Personal Injury Law team handles cases involving Uber and Lyft accidents in Seattle. Our knowledgeable legal staff will fight to get the maximum compensation you deserve.
Reach out to 425-462-2939 now for your free consultation.