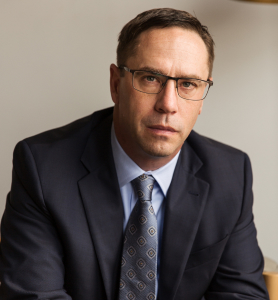 In Seattle, large trucks are a common sight. Since the city is a hub for trade and commerce, it is no surprise that there are so many 18-wheelers on the roadways. While most truck drivers operate their vehicles safely and avoid speeding, some do not. When truck accidents do occur, they often result in catastrophic outcomes. Seeking the legal assistance of a Seattle truck accident lawyer is highly recommended in these cases.
At the Bungay Law Firm, we are aware of the terrible consequences of these types of accidents. Your injuries can lead to significant medical bills and leave you unable to work or enjoy activities with loved ones.
When these incidents happen, an experienced Seattle truck accident attorney is here to help you get the compensation you deserve. Contact us at (425) 462-2939 for a free consultation.
SEEK HELP FROM A SEATTLE TRUCK ACCIDENT LAWYER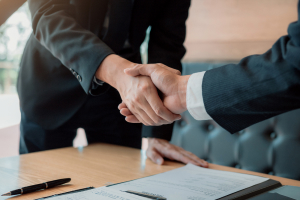 Victims of semi-truck accidents in Seattle have rights protected by the law. Anyone hurt in a transportation accident may be entitled to financial assistance for expenses, including medical costs, property damage, lost wages, and other damages.
A law in Washington mandates that the at-fault party must cover all associated expenses. Injured victims of these collisions can trust that our truck accident team will recover the highest financial compensation permitted by law.
The professionals at Bungay Law understand that the moments immediately following an accident are challenging for victims and their loved ones. Over the years, we have defended many victims of trucking accidents in Seattle. Our knowledgeable team has assisted injured clients with recovering compensation and getting back on their feet.
HOW OUR SEATTLE SEMI-TRUCK ACCIDENT ATTORNEY CAN HELP YOU
Truck accidents can cause serious, disabling injuries that require continuing medical care and affect the ability to work now and in the future.
A skilled Seattle truck accident lawyer can help you obtain the compensation you deserve. Additionally, your lawyer will communicate on your behalf with insurance providers, thereby avoiding the tricks many adjusters employ to minimize or reject valid claims.
Most people will not have the time or energy to devote to their case, especially after sustaining injuries. When you hire a car accident lawyer from Bungay Personal Injury Law, it allows you to concentrate on your rehabilitation, knowing all legal matters are in capable hands.
WASHINGTON TRUCKING LAWS AND REGULATIONS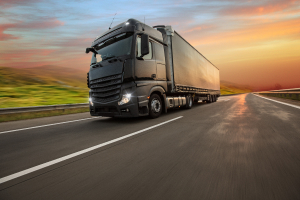 The Federal Motor Carrier Safety Administration (FMCSA) is the regulatory body that oversees the commercial trucking industry in the U.S. The FMCSA establishes rules and guidelines for trucking businesses and their drivers to ensure safety, improve regulations, and reduce accidents.
The FMCSA sets strict hours of service for truck drivers so that they do not spend too much time behind the wheel without adequate rest. The risk of accidents increases when these drivers are exhausted while behind the wheel.
The trucking companies must also follow federal laws to safely transport freight, particularly certain cargo that requires specialized safety equipment or trailers with a specific design.
Any business in charge of loading a big truck for transportation must follow FMCSA regulations to ensure the load is securely balanced and vetted by the trucking industry.
COMMON CAUSES OF TRUCKING ACCIDENTS IN SEATTLE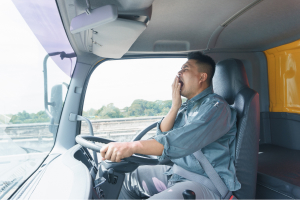 Truck accidents have several underlying causes, just like other vehicle accidents. While some cannot be predicted, a significant percentage results from bad choices or carelessness.
Here are some reasons why trucks accidents occur on Washington's roadways:
Driver Fatigue – Ifa truck driver puts in a lot of overtime and works odd hours, they may fall asleep from exhaustion. This will impair the trucker's ability to drive safely. Just as much as being intoxicated is prohibited, being fatigued behind the wheel is just as dangerous.
Unsecured or Unbalanced loads – Large trucks routinely transport heavy cargo and a load's distribution may influence the handling of a vehicle. Drivers can lose control over their braking systems if the load's weight distribution changes while the truck is moving.
Blind Spots –On all four sides of the vehicle, tractor trailers have sizable blind spots. When vehicles drive in these zones it significantly raises the likelihood of an accident.
Operating Under the Influence – Big truck drivers must follow all rules of the road, including not driving while under the influence. Using illegal narcotics to stay awake is a known practice for some heavy vehicle drivers, which raises truck accident risks.
COMMON TYPES OF SEATTLE TRUCK ACCIDENTS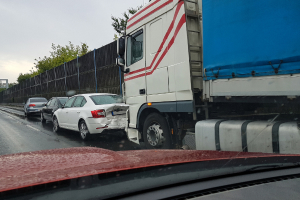 Truck accidents have increased as more large trucks are on the nation's roadways, highways, and interstates. While some truck accidents result from bad weather or deteriorating road conditions, most stem from reckless driving and other avoidable circumstances.
Examples of common truck accident types include:
T-BONE COLLISIONS
These happen when a truck strikes a vehicle on their side. They can occur when drivers are not paying attention to the road or act recklessly by speeding or running red lights.
REAR-END COLLISIONS
When a truck hits another vehicle from behind, rear-end accidents occur. They may result from poor truck maintenance, failed brake systems, and unsafe driving behaviors, including speeding and texting.
HEAD-ON COLLISIONS
These happen when a truck leaves its lane and strikes another driver head-on. A head-on collision may be caused by inexperienced unfamiliar with the direction of traffic and lane changes on roads and freeways. Impaired drivers who are intoxicated or overly tired while behind the wheel can also cause head-on collisions.
MOST COMMON TRUCK ACCIDENT INJURIES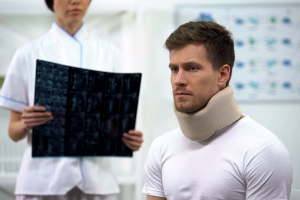 Accident injuries involving tractor-trailers vary greatly depending upon the type of incident and the size of the vehicles involved. Specific injuries happen more frequently than others. Some of the most commonly-reported accident injuries are:
Broken Bones: Broken bones are a frequent orthopedic injury in truck accidents, especially the ribs, pelvis, and legs. These injuries may need surgery to heal correctly.
Lacerations: Cuts and scrapes result from an accident, but they can be severe in a vehicular accident. Tears in the skin can result from broken glass, metal, or other debris thrown around during accidents.
Internal bleeding: Internal bleeding is a severe emergency requiring immediate medical attention. It occurs when organs are ruptured or damaged in a vehicular accident. Internal bleeding can lead to shock and become fatal if not treated properly.
Spinal cord injuries: Spinal cord injuries are among the most severe injuries from a vehicle accident. They can cause paralysis and often require lifelong medical care.
Brain injuries: This type of injury can range in severity from minor concussions to more traumatic neurological injuries that can result in life-threatening consequences.
COMPENSATION AVAILABLE IN A TRUCK ACCIDENT CLAIM IN SEATTLE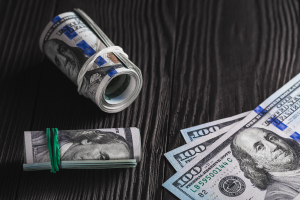 Truck accidents in Seattle are subject to the same laws that apply to other motor vehicle accidents. Below are some of the types of compensation you might receive if you have been involved in a big truck collision:
Medical Expenses – Medical expenses include the cost of hospitalization, doctor's visits, physical therapy, and other necessary medical treatment.
Lost Wages – These include the loss of income from being unable to work while recovering from your injuries.
Pain and Suffering – These non-economic damages include compensation for the physical and emotional anguish caused by the accident and subsequent injuries.
Property Damage –If your vehicle was damaged in a truck accident, you might recover the cost of repairs or replacement.
Punitive Damages – Punitive damages might be awarded to punish the truck driver or trucking company for careless or reckless behavior.
If you have been involved in a Seattle truck accident, it is time to speak with an experienced truck accident lawyer as soon as possible. An attorney will help you understand your legal rights and options and ensure that you receive the full compensation you are entitled to under the law.
LIABLE PARTIES FOR TRUCK ACCIDENTS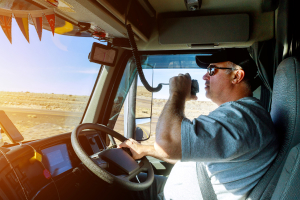 The work of an accomplished Seattle truck accident lawyer does not stop with determining the cause. Finding out who is responsible for the accident is just as important. Some of the frequent parties that cause truck accidents are listed below:
TRUCK DRIVERS
The truck driver legally liable if their actions or choices caused the accident. Truck and trailer drivers are usually responsible if they are impaired or fatigued while driving.
TRUCK COMPANIES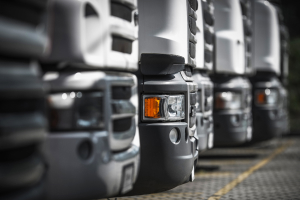 Trucking companies that hire drivers may be accountable for their employees' actions if they know their drivers engage in risky behavior. Due to their failure to keep their commercial trucks safe, the driver's employer and trucking company may also be held liable.
GOVERNMENT ENTITIES
Local and state governments should design and maintain safe roads. Some road design and maintenance decisions create dangers that can impact large trucks, putting governments at risk of legal liability.
TRUCK PARTS MANUFACTURERS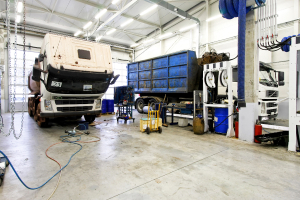 Any person damaged by a truck part manufacturer's product may be entitled to fair compensation if it is determined that it was unsafe or produced incorrectly.
WAREHOUSERS AND SHIPPERS
The person responsible for the improper loading of products in a vehicle may be liable if movement or an imbalance in the goods causes an accident. This party is frequently a business that ships or stores products.
SEATTLE TRUCK ACCIDENT FAQS
HOW MUCH IS MY TRUCK ACCIDENT CASE WORTH?
The value of a truck accident case depends on a wide range of variables, including:
The victim's potential for healing and timeframe for recovery
Age, general health, employment situation, and financial situation at the time of the accident
Costs of physical, mental, and economic suffering
The type and amount of insurance carried by all parties
The amount available to cover damages over and above what the insurance will cover.
Subjective pain, suffering, and other types of non-economic damages are also recoverable under Washington law. However, it is only up to a maximum of 43% of the average annual wage in Washington, a fixed amount, multiplied by your life expectancy at the time of the accident, which cannot be less than 15 years.
HOW SOON SHOULD I FILE A TRUCK ACCIDENT CLAIM IN SEATTLE?
The statute of limitations for bringing legal action in Washington for personal injuries is three years, beginning on the date of the accident. The defendant mentioned in your complaint may be granted a dismissal if you fail to file your complaint within this deadline.
Always seek emergency medical care if you are suffering from severe injuries, including brain, burn, or spinal cord injuries. Even if you think your injuries are minor, you should always report the accident and get medical attention since injuries can often take time to manifest.
HOW MUCH DOES A SEATTLE TRUCKING ACCIDENT LAWYER COST?
Though some legal matters can be costly, Bungay Personal Injury Law believes that legal fees should not be a barrier when you need counsel the most. Therefore, every case we accept is on a contingency fee basis, so our clients are not required to pay anything upfront. When your case is complete and we receive a settlement, our legal team is reimbursed with a percentage of the money won.
WHAT IF I AM PARTIALLY AT FAULT FOR MY TRUCK ACCIDENT IN SEATTLE?
According to RCWA §§ 4.22.005-015, the state follows a pure comparative negligence law, which pertains to the degree of shared fault between the defendant and the plaintiff. This means that, victims can still receive compensation even if they share fault.
For example, if the court awards $100,000 to the victim and determines that the victim is 40% at fault for the accident, they will reduce the payable compensation by 40%, meaning the victim can only recover $60,000.
SHOULD I TAKE THE FIRST SETTLEMENT OFFER FROM THE AT-FAULT'S INSURANCE COMPANY?
Insurance companies often make unreasonable settlement offers at the beginning of a claim in hopes that the client will accept the smaller, but immediate, payout. When you accept their settlement, it serves as a guarantee that you will not pursue further damages later, even if you find that your injuries are worse than you initially believed.
You should never settle your claim or sign anything from the insurance company without speaking to an experienced attorney first.
CONTACT OUR EXPERIENCED SEATTLE TRUCK ACCIDENT ATTORNEY FOR A FREE CONSULTATION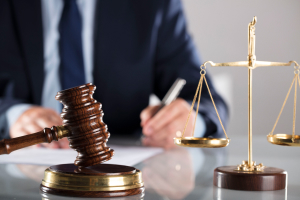 Truck accidents are frequently far more complicated than other motor vehicle accidents. They often include several parties and insurance companies. Our experienced truck accident professionals will be able to navigate this complex legal landscape.
They recognize that no amount of money can truly make up for the pain and suffering caused by a devastating accident. However, they also know that financial compensation can help ease the burden. Our legal firm will aggressively pursue all possible payment sources on your behalf.
The staff at Bungay Law is aware of how difficult it may be for the victims and their loved ones after an accident. A trusted attorney-client relationship involves doing everything in the lawyer's power to help the injured party recover.
We have represented numerous truck accident victims in Seattle. Contact us at (425-) 462-2939 for a free case consultation today.