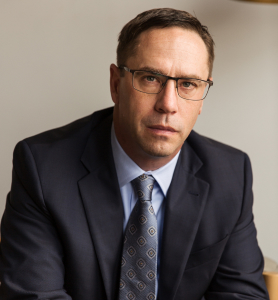 People ride bicycles for their health and the health of the planet. However, even a low-speed bicycle accident can cause serious injuries. With the assistance of a Seattle bicycle accident lawyer, your rights will be protected after an accident.
Our Seattle bicycle accident lawyer at Bungay Personal Injury Law helps injured cyclists recover compensation from bike accidents. Our reliable and compassionate bike accident team works hard to ensure that injured clients have the best legal representation.
Call our Seattle bicycle accident lawyer at (425) 462-2939 for a free consultation.
OUR SEATTLE BICYCLE ACCIDENT LAWYER HELPS INJURED BICYCLISTS SEEK JUSTICE AND COMPENSATION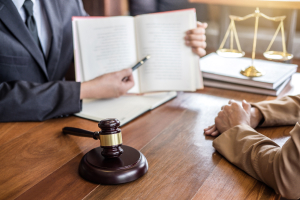 Bicycle accidents are a contributing factor to a state's total number of traffic accidents. In 2020, there were over eight hundred bicycle accidents in Washington alone. From 2020 to 2021, the number of bike accidents increased to over nine hundred, according to the Traffic Safety Commission.
If you have been in a bike accident in Seattle, knowing your rights under Washington's bike law is crucial. Retaining a Seattle bicycle accident lawyer is the only way to ensure that your rights are protected.
Our own bike accident attorney at Bungay Personal Injury Law has extensive experience upholding the rights of injured bicyclists and their families. We will help you recover damages, including lost income, medical bill expenses, and disability assistance, along with pain and suffering.
BENEFITS OF HIRING A SEATTLE BICYCLE ACCIDENT ATTORNEY
Personal injury lawyers want to help people who have been hurt due to someone else's negligence. They genuinely believe that you deserve the best possible representation against the at-fault party and during negotiations with insurance companies.
Hiring an experienced bicycle accident attorney can help you get back on track, advocate for your rights, and maximize compensation. Here is why you should hire a Seattle bicycle accident attorney:
Contingency Basis – Most Seattle bike accident lawyers accept cases on a contingency basis, meaning there is no fee unless the lawyer collects money on your behalf, whether through a pre-litigation settlement or a trial.
Proven Negotiation Skills – The legal expertise and valuable negotiation skills of an experienced personal injury lawyer ensure the best outcome of your case.
Less Hassle – Hiring a personal injury attorney reduces the stress of the accident and subsequent hassles. They will take over the legal work so that you can focus on recovering from your injuries.
Access to Experts – Your attorney knows which experts will make the best impact to your case.
Experienced Bicycle Accident Lawyer – Every case is different, which is why you need an experienced attorney on your side to investigate, document, and prove the facts.
BICYCLE ACCIDENT STATISTICS IN SEATTLE, WASHINGTON
The League of American Bicyclists named Washington the third most bicycle-friendly state in the country for 2022. The League considered several factors, including the Evergreen State's commitment to improving the infrastructure and increasing ridership.
Seattle, Washington takes pride in being bike-friendly, but accidents still happen. According to the (WSDOT), the following is bike accident data for 2021:
Collisions involving bicycles: 56
Fatal bicycle accident injuries: 0
Suspected minor injury collisions: 26
Suspected serious injury collisions: 15
No apparent injury collisions: 2
Possible injury collision: 13
YOUR RIGHTS AS A BICYCLIST IN SEATTLE, WASHINGTON
According to WSDOT, the state government has revised the bicycle laws that apply in Seattle and throughout Washington
Bicycle Equipment Laws
A cyclist in Washington is not required to wear a helmet, though some cities and counties do require helmet use with bicycles.
Bicycles must have a white front light (not a reflector) that is visible for at least 500 feet and a red reflector on the back that is visible for at least 600 feet when riding at night.
Bicycle Operation Laws
A cyclist has the same rights and obligations as a motor vehicle driver when traveling on the road.
Only two cyclists can ride side by side at a time.
Riders must stay as close to the right side of the road as possible when cycling at a slower speed than the general traffic flow.
In crosswalks and on sidewalks, bicyclists must give right of way to pedestrians.
Bicyclists must extend their left hand and arm horizontally when making a left turn.
Bicyclists must either extend their right hand and arm horizontally or upward when making a right turn.
No bicycle may be used to transport more people than its capacity.
An intoxicated driving citation CAN NOT be issued to a bicyclist (DUI). However, a law enforcement official has the authority to seize a bicycle ridden by a drunk person.
WHAT YOU SHOULD DO AFTER A BICYCLE ACCIDENT IN SEATTLE, WASHINGTON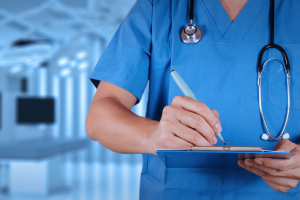 When you are involved in a bike accident in Washington state, there are things you should and should not do immediately after the collision:
DO NOT Admit Fault –Even if you think you may have contributed to the accident, do not say anything to anyone at the scene until after you have retained an attorney.
DO Wait for the Investigation Team to Assign Fault –Let the investigation take its course and remain at the scene, especially if you have injuries.
DO Secure Essential Information –Gather personal information, such as the driver's name, phone number, address, and insurance company. Should there be any witnesses, get their names, phone numbers, and email addresses as well.
DO Seek Medical Care –Immediate medical attention not only secures your health but also aids in your personal injury claim.
COMMON CAUSES OF BICYCLE ACCIDENTS IN SEATTLE
Bicycle accidents happen because of many factors. In Seattle, these accidents have been separated into three categories:
DRIVER ERROR
Driver error accidents occur when a cyclist is struck by a vehicle. Negligent drivers are a significant risk to bicyclists. Many drivers do not give cyclists the space they need and do not understand that they must share the road. Accidents often occur at intersections.
CYCLIST ERROR
Cyclist error accidents include many circumstances, including intoxicated or disabled riding, failure to comply with the rules of the road, not wearing a helmet, and poor bike maintenance.
OTHER FACTORS
Other factors may cause a bicycle accident as well. A cyclist may have to swerve to dodge a pothole or fallen tree branch, for example. These variables include anything that may block a bicycle path, such as cargo from an unsecured truckload and any other physical factors that may cause a cyclist to abruptly change his or her path.
If you have been harmed in a collision, you will want to work with an experienced bike accident lawyer to identify the factors that will secure your legal claim against the insurance company. A construction company or a government entity may share liability as well.
COMMON INJURIES IN A SEATTLE BICYCLE ACCIDENT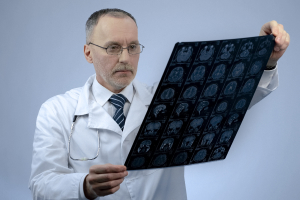 Injuries sustained in a bike crash can be life-altering, and it is common for victims to feel outraged, frustrated, and defeated. Some of the common bicycle accident injuries reported in the state are:
Traumatic brain injuries
Spinal cord injuries
Whiplash
Laceration and tissue damage
Broken bones
Crushed or amputated limbs
You will need to work with an experienced bicycle accident lawyer who will ensure that the at-fault party is held accountable and that you receive the maximum compensation for your injuries.
COMMON PARTIES LIABLE FOR BICYCLE ACCIDENTS
It is essential to correctly identify the person(s) and/or entities responsible for the collision and your injuries. Typically, those responsible for bicycle accidents are:
Motorists – Motor vehicle drivers must share the road with cyclists, but their responsibility varies depending upon driving conditions. Generally, a driver who fails to provide a cyclist the right of way will be liable for the cyclist's injuries in a collision.
Commercial/Government Vehicle Operators – Drivers may be held accountable for their actions behind the wheel when operating vehicles that belong to an employer or company they represent. For instance, the municipality could be responsible if a cyclist is hurt in a collision with a city bus.
Government Road Agencies and Their Contractors – It is the responsibility of local and state governments, and their personnel, to plan and maintain safe public roads. Construction zones put bikers in danger, which could make these agencies and their contractors liable for an accident.
Bicycle Equipment Manufacturers –When a cyclist sustains an injury due to faulty gear or poor helmet construction, the gear's producer may be responsible for the rider's damages.
It is crucial to remember that each bike accident is unique. Depending upon the circumstances, multiple parties may be legally responsible for any harm to the cyclist.
WHY YOU SHOULD CHOOSE BUNGAY PERSONAL INJURY LAW TO HANDLE YOUR BICYCLE ACCIDENT CLAIM IN SEATTLE, WASHINGTON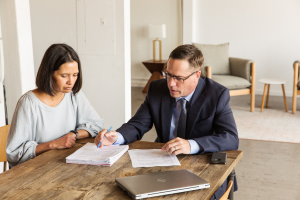 The professionals at Bungay Personal Injury Law are dedicated and aggressive personal injury specialists who provide clients with the legal assistance they deserve. Our Seattle bicycle accident attorney ensures that each client receives the help they need. Our devoted team of legal experts provides individualized service for every client.
Every case is important and we will fight for the maximum compensation for every client. Call our Seattle office today for a free consultation.
SEATTLE BICYCLE ACCIDENT FAQS
HOW MUCH IS MY BICYCLE ACCIDENT CASE WORTH?
Your bicycle accident claim is calculated by identifying the total damages incurred. These include lost wages, medical bills, and property damage. Your recoverable compensation is not limited to financial losses. Your claim will also include non-economic losses such as pain, suffering, emotional distress, and more.
HOW LONG WILL THE CLAIM PROCESS TAKE?
The length varies depending on several factors, such as the severity of the accident, the case's complexity, and the number of parties involved, among others.
Typically, the earliest you can expect your claim to be resolved is six months. If you go to trial, your case could take two to three years. Therefore, it is crucial that you file an injury claim and retain an attorney as soon as possible.
CAN I RECOVER COMPENSATION IF A CAR HITS ME OUTSIDE A BIKE LANE?
The rules for bicyclists vary from city to city; however, in Seattle, the government has ensured that cyclists are protected in most scenarios. Even if you are hit by a car outside a bike lane, you may still be eligible for compensation.
HOW LONG DO I HAVE TO FILE A BICYCLE ACCIDENT LAWSUIT IN SEATTLE?
You can file an accident lawsuit up to three years from the date of the accident as stated under the Revised Code of Washington section 4.16.080. However, it is imperative that you do not wait to file a claim. It is often difficult to locate a defendant three years later and the law requires that you personally serve each defendant with a copy of the lawsuit. Please give your legal team as much time as possible to locate and serve all defendants.
WHAT IF I AM PARTIALLY AT FAULT FOR MY BICYCLE ACCIDENT IN SEATTLE?
If you are partially at fault for the bicycle accident, you can still get a portion of your damage claim from yours or the negligent driver's insurance company since Washington is a "pure comparative negligence" authority. This means that individuals partially at fault for an accident can still recover compensation.
For example, if the jury finds that you have contributed to 20% of the accident, and the value of your insurance claim is $100,000, you will get $80,000 of the total damages.
DOES IT MATTER IF I WAS NOT WEARING A BIKE HELMET WHEN I WAS INJURED?
Wearing a helmet ensures fewer injuries in a bicycle collision. Although Seattle dropped the mandatory helmet requirement among bicyclists, not wearing a helmet during an accident may affect your insurance claim.
The defendant might argue that you contributed to the severity of your injuries if you were not wearing a helmet. The claims adjuster will attempt to lower or reject your injury claim, even in places with no helmet requirements, since studies show that wearing a helmet reduces the risk of severe injuries.
CAN I SUE A BIKE MANUFACTURER FOR A SEATTLE BIKE ACCIDENT?
If you are injured due to a defective bicycle caused by the manufacturer, you can certainly file a lawsuit against this manufacturer. Your Seattle bicycle accident attorney will obtain the evidence necessary to recover the maximum amount for your claim.
WHY SHOULD I HIRE A BICYCLE ACCIDENT ATTORNEY?
Most bike accident claims do not go to trial. However, if you wish to pursue a claim, you need an experienced personal injury attorney to obtain maximum compensation. Here are some reasons to hire a Seattle bike crash lawyer:
The lawyer will immediately identify and contact the insurance of the at-fault party. This not only maximizes coverage but prevents you from having to communicate directly with the insurance company, which can hurt your claim should you say the wrong thing.
The lawyer will know all the damages you can recover related to the accident.
The lawyer will determine liability, investigate any individuals, companies, or governmental agencies (bad roads, bridges, or surfaces) that may be to blame for your injuries.
The lawyer will evaluate the fairness of any settlement offers made by the insurance company.
The lawyer will guide you through the claims process, including submitting a pre-litigation claim to the insurance company, filing a lawsuit, negotiating offers, and going to trial if necessary to maximize your recovery.
CONTACT OUR EXPERIENCED SEATTLE BICYCLE ACCIDENT ATTORNEY FOR A FREE CONSULTATION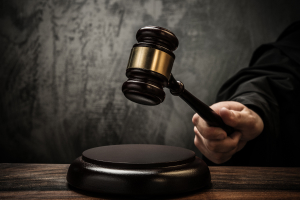 Contact our Seattle personal injury lawyer today if you have been a victim of a bicycle accident. We have dedicated and passionate personal injury specialists standing by to protect your rights from the opposing parties and their insurance companies.
Call our Seattle office at 425-462-2939 for a free consultation. You may also schedule your free consultation via our online contact form.