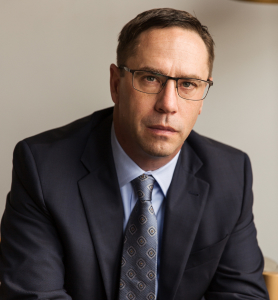 As one of Washington's most walkable cities, Seattle attracts a plethora of pedestrians daily. Unfortunately, when someone does not pay attention to the shared roads, this negligence could lead to pedestrian accidents. Dealing with the intricacies of pedestrian law can be hard to manage without a Seattle pedestrian accident lawyer.
When suffering a pedestrian accident, your top concern should be getting the necessary medical attention. Your next step is calling an experienced Seattle pedestrian accident lawyer. Getting immediate legal assistance is the best approach to ensure you receive justice and recover compensation.
At Bungay Personal Injury Law, we provide more than legal representation. We fight for your rightful injury settlement and help you back on your feet. You may call our legal team at (425) 462-2939 to discuss your case or contact us for a free initial consultation.
HOW OUR SEATTLE PEDESTRIAN ACCIDENT LAWYER CAN HELP YOU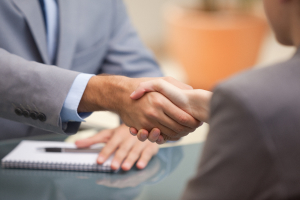 If you were hit by a car while walking, you may be entitled to compensation for medical bills, lost wages, and pain and suffering. Our experienced Seattle pedestrian accident lawyer helps clients recover the compensation they deserve.
Bungay Personal Injury Law has a long history of success representing Seattle pedestrian accidents. We investigate the accident and gather evidence to build a compelling case on your behalf. We will negotiate with the insurance company to get you the best possible settlement.
If you or someone you love was involved in a pedestrian crash, contact an experienced pedestrian accident attorney to schedule a free case consultation. We will review your personal injury claims and advise you of your legal options.
You have no obligation; we only get paid if we recover compensation. Call our law firm now to get started on your case.
WHAT YOU NEED TO KNOW ABOUT WASHINGTON LAW REGARDING PEDESTRIANS
You may wonder about your legal recourse after sustaining serious injuries in a pedestrian accident. Washington law is clear when it comes to pedestrians; they almost always have the right of way.
This traffic law means that the driver is almost always at fault if a pedestrian is hit by a car while walking. So, what does this mean for you? First, you probably have a compelling case against the driver who hit you.
If you file a personal injury lawsuit, you will likely win and receive compensation for your injuries. But before you even consider filing a lawsuit, you must be ready for the next steps.
HOW COMMON ARE PEDESTRIAN ACCIDENTS IN SEATTLE, WASHINGTON?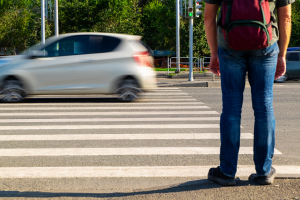 The state's pedestrian accident statistics reveal that weekends have a higher incidence of pedestrian incidents. Over half of all recorded pedestrian collisions happen on a Friday, Saturday, or Sunday.
Regarding the frequency of these incidents, researchers have identified seasonal trends. September through January sees the most significant rate of pedestrian fatalities nationwide.
Every year, 12 to 14 % of all fatal motor vehicle accidents in Washington State involve pedestrians. 60 % of these collisions occur on urban streets, where people frequently walk.
One 142 people lost their lives in the 2,211 pedestrian accidents in Washington State in 2021. There were 1,950 suspected injury incidents, of which 425 resulted in severe injuries.
WHY DO PEDESTRIAN ACCIDENTS HAPPEN IN SEATTLE, WA?
Pedestrian accidents are avoidable. Although pedestrians may be at fault, a negligent driver is frequently to blame. An accident involving a pedestrian could result from:
Speeding: A driver may be unable to stop in time to avoid a pedestrian crossing in front of them if they are traveling at an unsafe speed. The severity of a pedestrian's injuries increases with the car's speed.
Driving While Distracted: One of the riskiest things a driver can do is drive while distracted. When a driver glances away, enough time passes for a pedestrian to cross and get struck.
Failure to Stop: The most frequent cause of a pedestrian accident is a driver who neglects to stop for a pedestrian crossing in front of their car. Unless traffic signals indicate otherwise, pedestrians have the right of way in a crosswalk.
Intoxicated Driving: A drunk driver may not react quickly enough and stop if a pedestrian is in a crosswalk in front of their car.
WHAT ARE THE MOST COMMON INJURIES IN A SEATTLE PEDESTRIAN ACCIDENT?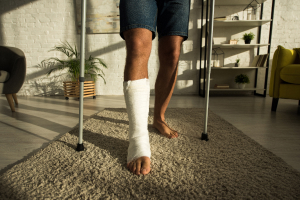 Pedestrians fortunate enough to survive a car accident may experience painful, crippling injuries for the rest of their lives. Any degree of trauma can arise from a collision between a pedestrian and a vehicle. However, some of the most prevalent injuries sustained by pedestrians include:
Traumatic brain injuries and spinal cord injuries that render victims unable to walk or move, either entirely or partially
Limbs that have been crushed or traumatically amputated, mainly if the pedestrian was run over by the car
Extreme abrasions from sliding on the pavement, which can disfigure victims, necessitating surgery and rehabilitation
Orthopedic injuries, particularly to extremities that twist during contact or bracing for it, as well as broken bones
Severe internal and soft tissue injuries brought on by a car collision
Pedestrian accident injuries may heal in the long term, but many do not. Full recovery for many pedestrian traffic accident victims means a lifetime of physical therapy and ongoing care.
WHAT COMPENSATORY DAMAGES ARE AVAILABLE TO PEDESTRIAN ACCIDENT VICTIMS?
Medical Expenses: Pedestrian accident victims frequently need extensive medical attention to treat their wounds. Victims are entitled to compensation for past, present, and future medical expenses.
Lost Income and Wages: Unfortunately, many people injured in pedestrian accidents cannot work. These victims can recover lost income and benefits, such as sick and vacation days, bonuses, and other work benefits, for both the past and the future.
Loss of Earning Potential: Accident victims may be entitled to file a claim for damages due to a loss of earning capacity and income. These losses happen when an accident prohibits or restricts the victim from keeping their current job and growing in their career.
Suffering, Distress, and Emotional pain: These damages are intended to compensate for physical pain and suffering as well as emotional and mental trauma.
Loss of Life Enjoyment: Pedestrian accidents frequently prevent people from continuing to enjoy the activities and joys of life before the accident. This harm may be recoverable in a personal injury claim when an accident victim has physical or mental wounds that reduce quality of life.
WHO CAN BE HELD LIABLE FOR A PEDESTRIAN ACCIDENT?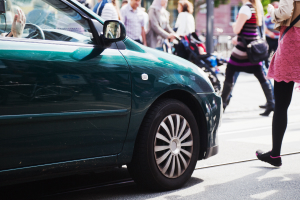 A crucial task is identifying the party responsible for the injured pedestrian's damages. It may be clear from the accident's circumstances, but sometimes it may not. In a typical pedestrian accident case in Seattle, the following parties could be held legally responsible for the injured pedestrian:
MOTORISTS
Seattle drivers are responsible for keeping pedestrians safe. They must always give the right of way to them. If drivers negligently enter an intersection, they will likely be held legally responsible for any injuries caused to pedestrians. Instances include using their phones, distractions, driving too fast, or being impaired by alcohol or drugs.
GOVERNMENTAL / COMMERCIAL VEHICLE OPERATORS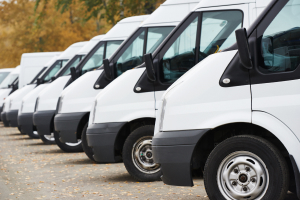 A commercial or governmental organization that owns or operates the car that hit the pedestrian may be liable for driver carelessness or reckless activities.
BARS AND RESTAURANTS
If a bar or restaurant served a drunk driver in violation of the state's statute, it may be held responsible for the pedestrian's injuries when the drunk driver's car strikes the person.
GOVERNMENT ROAD AGENCIES AND THEIR CONTRACTORS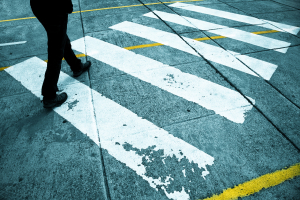 State and private contractors must design and maintain safe public streets in and around Seattle. A state or municipal entity may be held liable if it fails to perform this duty, thereby causing a pedestrian injury.
This responsibility includes maintaining the safety of public roadways and intersections for pedestrians by creating intersections with sensible traffic patterns, unobstructed sightlines, and well-marked, strategically-placed crossings.
WRONGFUL DEATH CLAIMS AFTER A FATAL PEDESTRIAN ACCIDENT
Do not hesitate to contact our pedestrian accident specialists if a loved one has died in a car-pedestrian collision. After thoroughly examining the circumstances, we will advise whether a wrongful death claim might benefit your family.
According to RCW 4.20.010, a representative of the deceased's estate may file a wrongful death claim if the death was brought on by another person's wrongdoing, negligence, or inaction. Your family may be granted money through a wrongful death claim to cover the following expenses:
Medical costs resulting from the collision
Costs of burial and cremation
Income lost by the deceased
Loss of the deceased's employment benefits
Loss of the deceased's retirement benefits
Loss of social interaction and company with the loved one
Emotional pain among family members
Loss of intimacy between a spouse
WASHINGTON'S CONTRIBUTORY NEGLIGENCE LAW MAY AFFECT YOUR CLAIM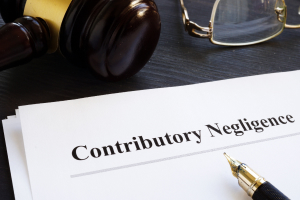 The at-fault party may assert that you or your loved one was also negligent in a personal injury or wrongful death claim connected to a pedestrian collision. Sometimes the defendant will argue that you were somewhat to blame. In other circumstances, the defendant anticipates a partial defense that reduces their financial culpability.
The court may evaluate each party's carelessness under RCW 4.22.005. The judge will determine whether you were negligent if the opposite party asserts that you were at fault; and if so, to what extent.
You may still be entitled to compensation if you are determined to be less than 50% at fault. However, it will be diminished by how accountable you are. If a judge determines that you were 50% or more to blame, you will not be entitled to compensation from the opposing party.
SEATTLE PEDESTRIAN ACCIDENT FAQS
WHAT IS MY PEDESTRIAN ACCIDENT CLAIM WORTH?
The settlements for pedestrian accident injury claims are based on several elements. Because of this, a knowledgeable attorney will only be able to provide a best-guess estimate before knowing all the facts of the case.
Trust an experienced law firm that advises on compensation ranges and how each aspect of a pedestrian accident case affects the claim for injuries sustained.
HOW LONG DO I HAVE TO FILE A PEDESTRIAN ACCIDENT LAWSUIT IN SEATTLE?
If you were involved in a pedestrian traffic accident in Seattle, it is important to know how long you have to file a lawsuit. In the state of Washington, the statute of limitations for filing a personal injury claim is three years from the date of the accident.
If you are unsure whether you have a case, speak with an experienced Seattle pedestrian accident attorney as soon as possible. A member of our team will review the facts of your case and advise the best course of action.
WILL MY PEDESTRIAN ACCIDENT CASE GO TO TRIAL?
The answer depends upon several factors: the severity of the injuries, the insurance coverage of the driver who hit you, and whether the driver is contesting liability.
Your case will likely go to trial if you have suffered serious injuries in a pedestrian accident. Insurance companies are often reluctant to pay out large injury settlements and will often try to low-ball the victim during negotiations.
However, if you have an experienced pedestrian injury attorney on your side, you will have a much better chance of getting a fair settlement.
SHOULD I GIVE A RECORDED STATEMENT TO THE INSURANCE COMPANIES?
The insurance company may contact the victim after a pedestrian accident for a recorded statement. We strongly suggest that you retain a personal injury lawyer before agreeing to any such statements.
WHAT HAPPENS IF A PEDESTRIAN CAUSES AN ACCIDENT?
If a pedestrian were to blame for the crash, they might face prosecution if they disobeyed the law or acted in any way that put them in danger. If you were the driver, you might not be obligated to pay for the pedestrian's medical bills or lost income.
IS IT WORTH HIRING AN ACCIDENT LAWYER?
A pedestrian injury attorney can handle all aspects of your legal case. Hiring experienced legal counsel is crucial to protecting your rights. An experienced lawyer ensures that the insurance company does not take unfair advantage of your personal injury claim. A good Seattle pedestrian injury lawyer will advocate on your behalf to ensure you get the compensation you are entitled to.
CONTACT OUR EXPERIENCED SEATTLE PEDESTRIAN ACCIDENT ATTORNEY FOR A FREE CONSULTATION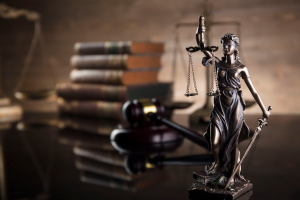 Pedestrian accidents are frequently severe and those hurt may need extensive rehabilitation. It is challenging to know what to do if you were walking, jogging, or running when hit by a car. You can get help with your claim by consulting a knowledgeable legal team.
Our pedestrian accident law firm can help you navigate the claims process and demand compensation for damages. We are dedicated to obtaining the best results and will assist in getting you back on your feet.
If you are unsure of your legal options, speak with a knowledgeable Seattle pedestrian accident lawyer. Call Bungay Personal Injury Law at (425) 462-2939 today. You may also fill out our online contact form to arrange a free consultation.