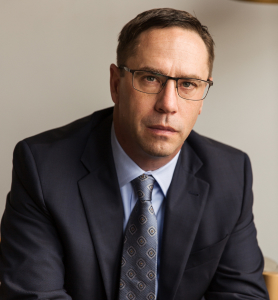 If you're injured in a severe and life-threatening accident, do you know what to do or who to turn to? The legal groundwork behind personal injury cases is a complicated and sensitive matter. With multiple limits and technicalities, it's easy to get lost without expert legal guidance. At Bungay Personal Injury Law, our Seattle personal injury attorney is dedicated to helping and guiding accident victims through the legal process. Call us now at (206) 339-9543 to schedule your free consultation!
Get Reliable and Honest Legal Representation from Our Experienced Seattle Personal Injury Attorney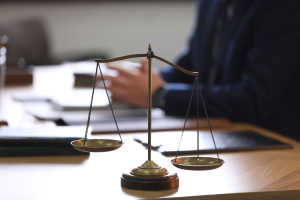 In 2021, the state of Washington documented around 575 fatal car crashes, 4,711 drunk drivers arrested, and 2,240 cases of bicycle and pedestrian accidents. Despite our extreme measures to keep ourselves safe, there's no telling when or where an accident will occur.
Personal injury victims suffer the most in these circumstances. Not only do they have to pay their soaring medical bills, but they could also lose their job because of physical or mental impairments. If this is your case, you might think there's no way out of this situation.
Fortunately, there's something you could do to prevent this from happening. With the right legal representation and assistance, you can recover maximum compensation for the damages you suffered.
At Bungay Personal Injury Law, we aim to provide accident victims with access to high-quality legal assistance without sacrificing a hefty amount. With over 15+ years in the practice, our legal team has successfully helped thousands of victims get the justice they deserve.
Schedule your free consultation with our Seattle personal injury lawyer today!
Understanding the Fundamentals of Personal Injury Law in Seattle, WA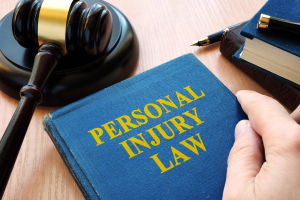 Each state has its unique rules and regulations regarding personal injury claims. When dealing with a Washington personal injury case, you have to be aware of the basics of the state's personal injury law.
Listed below are some key points you need to know and remember:
Statute of limitations: In Washington, the standard statute of limitation for personal injury cases is three years. However, cases involving professional or medical negligence have different deadlines, depending on the facts of the case.
Comparative negligence law: Washington is a pure comparative negligence state, meaning the court will reduce your recoverable compensation depending on the amount of responsibility attributed to you.
Damage caps: Unlike most states, Washington doesn't place any caps on how much you can recover in personal injury claims. Some states might only allow you to recover a maximum of $30,000 in non-economic damages.
Government liability: If your personal injury case involves a government entity or individual, you must file a formal notice of claim within three years, which differs from a personal injury case.
Please note that this list does not cover all the rules and regulations applicable to Washington personal injury claims. If you have any inquiries, don't hesitate to consult our experienced Seattle personal injury lawyer for assistance.
Personal Injury Cases Our Seattle Personal Injury Attorney Handles
Our personal injury law firm handles an extensive range of cases, from car accidents to wrongful death. Some of the most common types of Seattle personal injury cases we accept include the following:
Motor Vehicle Accidents
Car accidents, motorcycle collisions, and pedestrian accidents are some of the most common causes of motor vehicle accidents in Seattle.
Traumatic brain injuries are the most common form of injury associated with these types of accidents, as well as whiplash, spinal cord injuries, herniated discs, and broken bones.
Motor vehicle accidents happen for various reasons, such as distracted driving, drunk driving, speeding, and reckless driving.
When the negligent driver is at fault, then you can file a claim against them to recover compensation for your medical expenses, lost income, and other losses.
Pedestrian Accidents
Pedestrian accidents are on the rise in Seattle and can have devastating consequences for victims.
These accidents are usually caused by drivers failing to pay attention or follow traffic laws, leading to severe injuries such as traumatic brain injury, spinal cord injury, broken bones, etc.
Some factors causing pedestrian accidents involve drivers failing to provide the right of way, speeding, and confusion with pedestrian crossings.
Uber Accidents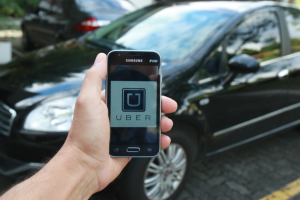 Since Uber and other rideshare services have gained popularity, so has the number of Uber accident cases. The rideshare driver's negligence and carelessness can lead to severe injuries for passengers or pedestrians.
Uber usually provides additional coverage for passengers and third parties involved in the accident. However, this is case-to-case, and your situation may not be eligible for Uber's financial coverage.
Because of this, it's essential to consult an experienced Seattle personal injury lawyer who can help you understand your legal rights and the potential compensation available for your losses.
Bicycle Accidents
Bicycle riders in Seattle often suffer severe injuries resulting in costly hospital bills and other financial losses. The leading cause of bicycle accidents is usually a negligent driver who isn't paying attention to the road or has failed to follow traffic laws.
Because of this, bicyclists are prone to sustain head trauma, broken bones, spinal cord injury, brain injuries, and more.
Our Seattle personal injury attorney can help you seek compensation from the negligent driver and other responsible parties and any additional financial coverage applicable to your case.
Dog Bite Accidents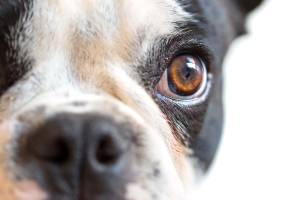 Dog bite accidents happen more often than we think. In most states, dog owners are protected by the one-bite rule, which states that if the dog has never been bitten or caused injury before, the owner is not liable.
However, in Seattle, pet owners are strictly responsible for any injuries caused by their pets, regardless of prior history.
Dog bites cause severe and life-threatening injuries, including lacerations, scarring, and rabies infection. Our Seattle personal injury lawyer can help you file a claim against the dog owner and seek compensation for your medical bills, lost income, pain and suffering, and other losses.
Slip and Fall Accidents
Many people often overlook the catastrophic consequences of slip-and-fall accidents. These types of accidents can result in serious injuries, such as traumatic brain injury and severe fractures.
Many factors, such as wet floors, inadequate lighting, and hazardous walkways, cause these accidents. Property owners are responsible for keeping their premises safe for visitors and customers.
Construction Accidents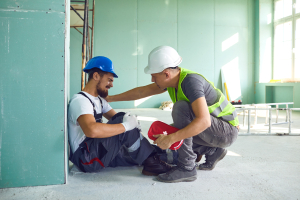 The construction industry is one of the most dangerous workplaces, and construction accidents can cause severe and even fatal injuries.
Some of the common causes of construction accidents include scaffolding collapses, falling debris, crane failures, unsafe working conditions, defective tools or equipment, and more.
In some workplaces, you aren't allowed to file a claim against your employer, so it's crucial to have an experienced Seattle personal injury attorney who can help you determine and navigate which legal options are available for you.
How are Personal Injury Claims Processed in Seattle?
If you have been injured in a catastrophic accident in Seattle and need to file a personal injury claim, you must know how personal injury cases are handled in the state. In the following sections, we outlined some of the essential phases of the process that you should be aware of.
Case Investigation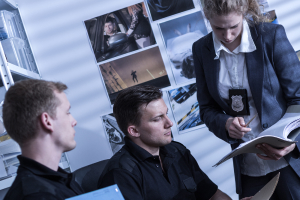 Practically, the first part of every personal injury case is calling the emergency services, reporting the accident, and receiving medical care. However, the actual legal process doesn't start until after the victim has recovered from their injuries and consulted with a Seattle personal injury lawyer.
Your attorney will start by gathering evidence to prove fault for your accident. This includes interviewing witnesses, obtaining police reports, collecting medical records, taking photographs of the accident scene, and more.
Gathering evidence right after the accident is critical to improving your chances of winning your case. You can get the other party's information, photograph the damages, and document your injuries.
Initial Demand Negotiation
After completing the initial case investigation and evidence-gathering process, your attorney will begin negotiations with the insurance company.
Your lawyer will submit a demand letter outlining all of your damages, medical expenses, lost wages, and other losses you have incurred due to the accident.
The demand package should be persuasive enough to convince the insurance company that you are entitled to a reasonable settlement for your losses.
If the insurance company is unwilling to provide a fair settlement, your attorney will proceed with filing a lawsuit against them.
Filing a Personal Injury Lawsuit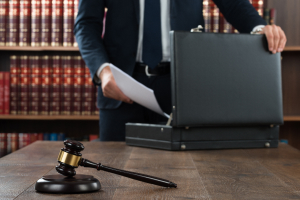 Most personal injury cases cease at the negotiation stage, and a settlement is reached. However, if negotiations fail, your Seattle personal injury attorney will initiate a lawsuit on your behalf to ensure you get the compensation you rightfully deserve.
Lawsuits are complex legal matters that require experience dealing with insurance companies and their attorneys. Your lawyer will represent you throughout the entire process and attend all court hearings and mediation.
Undergoing Final Settlement or Trial
After the lawsuit ensues, you and your attorney will go through one of two processes to reach a resolution: settlement or trial.
If the insurance company agrees to settle, both parties will negotiate until they reach an acceptable agreement. If you're unsatisfied with the offered amount, you can reject it and proceed with a jury trial.
At trial, a judge or jury will review the evidence and decide whether you should be compensated for your losses.
Recoverable Damages in a Successful Personal Injury Claim
Almost all personal injury cases are based on proving fault and damages. If you succeed in your personal injury claim, you may be eligible to receive various damages to cover your losses.
The most common damages recovered in personal injury cases include the following:
Non-Economic Damages
Non-economic damages are awarded for the pain and suffering caused by a catastrophic accident. This includes physical and emotional distress, disfigurement, or reduced quality of life.
Non-economic damages also cover loss of consortium or companionship, which applies when a person cannot enjoy the same close relationships with their loved ones due to their injury.
Proving the existence of non-economic damages may pose a challenge, as these damages are subjective and are not always well-documented. An experienced attorney can assist in gathering the necessary evidence to support your claim.
Economic Damages
The counterpart of non-economic damages is economic damages, which refer to tangible losses that can be calculated. These include medical treatment costs, lost income, property damage, and other expenses related to the accident.
Unlike non-economic damages, proving the existence of economic damages is not as complicated.
Your attorney can assist you in collecting the necessary documents and paperwork to support your claim, such as medical bills, pay stubs for lost wages, and repair quote for property damage.
Punitive Damages
Lastly, punitive damages are used as a form of punishment for a defendant who acted maliciously or with gross negligence.
These damages are rare in personal injury cases and are only awarded when the court finds that the at-fault party intentionally caused harm or was reckless in their actions.
Primarily, this is awarded to defendants of serious motor vehicle accidents such as drunk driving, hit-and-run, or reckless driving.
If you believe you deserve punitive damages, you must speak with an experienced Seattle personal injury attorney who can help build your case.
Why Should You Hire an Experienced Seattle Personal Injury Lawyer to Handle Your Case?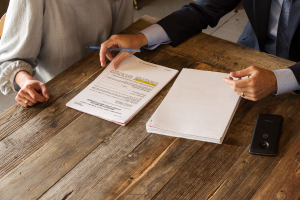 Dealing with personal injury accidents is a complex and emotional task. You need the help of an experienced Seattle personal injury lawyer who can deliver astute legal counsel and devise the best legal strategy for your unique situation.
Here's how your attorney can help you get the best out of your case:
Expert Negotiators
Experienced personal injury attorneys are skilled and assertive negotiators who know how to take on insurance companies. Your lawyer will aggressively communicate with the other party and fight for the fair settlement you deserve without going to court.
It's common for an insurance company to try and settle for a lower amount. But with an experienced lawyer on your side, you can ensure that they won't take advantage of you or confuse you with "jargon talks."
Avoid Critical Errors
Legal procedures are highly sensitive and can be challenging to understand. It's easy for you to make critical errors that could cost you a lot of money or even your entire case.
A highly skilled lawyer will help guide you through the legal process, ensuring that all paperwork is accurately filled out and filed on time.
Your attorney can also explain complex terms and procedures in an easy-to-understand manner and help you make more informed decisions.
Expedite the Overall Claims Process
Many accident victims experience a significant delay in getting their cases settled. Having an experienced Seattle personal injury lawyer on your side can help expedite the overall claims process and ensure your case is handled efficiently. They will also monitor critical deadlines to keep the process moving forward.
Recover a Fair Compensation
Most insurance companies and third-party mediators use manipulative techniques to compel victims to settle for a lower compensation than what they deserve.
An experienced attorney will accurately calculate your total damages and make the other party aware of the actual value of your claim so that you can recover a fair and just settlement.
Your attorney can also tip you if the settlement offer is unjust or inadequate, allowing you to negotiate for a better amount.
Comfort and Peace of Mind
Nothing beats the comfort and peace of mind of having a reliable legal professional to handle your case. Your attorney will take the heavy weight off your shoulders, allowing you to focus on healing from the injury while they handle all the legal proceedings.
Schedule a Free Consultation with Our Astute Seattle Personal Injury Lawyers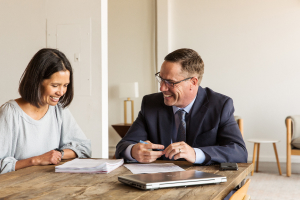 Are you involved in a catastrophic car accident? Were you hurt during your shift, and your employer refuses to provide workers' compensation?
If so, we understand how difficult and overwhelming it is to pursue a personal injury case. That's why we're ready to help you fight for the settlement you deserve.
Our experienced Seattle personal injury lawyers at Bungay Personal Injury Law are here to provide astute legal counsel and ensure that justice is served.
Contact us today and schedule a free consultation with our stellar team.