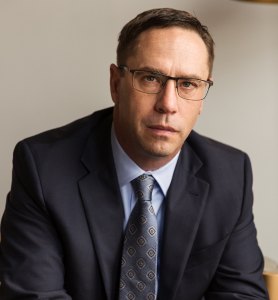 Motorcycle accident victims suffer severe injuries and even death from collisions. A crash can have significant repercussions for the victim and their loved ones. Dealing with complex traffic and motorcycle laws should not be done alone. Hiring a Seattle motorcycle accident lawyer will greatly improve the injured party's chances of securing compensation for injuries and damages.
At Bungay Personal Injury Law, we guarantee the best legal guidance and representation to clients who have suffered a motorcycle collision. Call our Seattle motorcycle accident lawyer at (425) 462-2939 for a free consultation.
SEEK COMPENSATION FOR DAMAGES WITH THE HELP OF A SEATTLE MOTORCYCLE ACCIDENT LAWYER
Every accident victim deserves financial compensation from negligent drivers. Finding an attorney who can ensure a successful outcome against an insurance company is critical, especially when you are dealing with severe injuries. Your situation could get worse if the defendant refuses to take full responsibility for the damages.
As results-oriented personal injury specialists, our clients' interests are our top priority. We provide the best possible legal representation, with the belief that integrity and commitment are the reasons for our success.
WHAT OUR SEATTLE MOTORCYCLE ACCIDENT ATTORNEY CAN DO FOR YOU
The proficient team at Bungay Law handles motorcycle accident cases. We have the experience and resources to investigate and prosecute these claims properly.
We understand the significant physical, emotional, and financial hardships caused by motorcycle accidents. Here is what you can expect when you partner with our legal team:
In-depth Case Investigation: Often, the police officer's initial investigation will not uncover all the facts needed to prove your case. Our motorcycle accident lawyer will investigate every detail and gather all essential evidence to help you obtain the best results.
Preservation of Evidence: After a motorcycle accident, you must gather evidence as soon as possible. Our lawyer will help you locate and preserve crucial evidence before it gets lost or damaged.
Structure a Compelling Case: Your motorcycle accident claim will depend on how well your lawyer proves the other party's negligence. We have the skills and experience needed to establish liability against the at-fault parties.
Reliable and Credible Legal Assistance: We pride ourselves on providing clients with the best legal service possible. You can count on us to have your best interests at heart and protect your rights every step of the way.
This is just a quick glance at what you can expect when you partner with our motorcycle accident lawyer. If you or a loved one has been involved in a motorcycle accident, call us at (425) 462-2939 for a free consultation.
HOW CAN OUR SEATTLE MOTORCYCLE ACCIDENT ATTORNEY HELP YOU?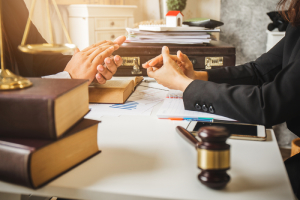 Our Seattle motorcycle accident team passionately believes in the rights of our clients. We will rigorously evaluate the claim, help you build a solid case, and negotiate on your behalf to recover fair compensation.
A Seattle motorcycle accident lawyer will provide the required legal guidance and protection for victims. Here is what we offer in our personal injury law firm:
Free Consultation: During your free initial consultation, you will discuss your case with our lawyer to understand what to expect from the legal process.
Contingency Payment: You do not have to pay anything unless we win your case. Our promise to you is: no recovery, no fee. You do not owe us a thing if we do not recover compensation on your behalf.
Over a Decade of Legal Experience: We have been handling motorcycle accident cases for over ten years. We have represented countless clients and recovered millions in compensation during this time.
Proficiency: We are knowledgeable in all aspects of personal injury and insurance law, so we know how to deal with insurance companies. We will make sure you are fairly compensated for your injuries.
HOW COMMON ARE MOTORCYCLE ACCIDENTS IN SEATTLE?
According to Washington's Traffic Safety Commission, motorcyclists share only 3% of total road use in the state. However, motorcycle collisions account for 15% of fatalities and 19% of severe injuries among all traffic accidents.
Motorcycle riding can be a dangerous mode of transportation, especially when operators are under the influence, speeding, or riding without a helmet. In contrast to passenger cars, motorcycles do not protect the rider in case of an accident, making riders more vulnerable to severe injury.
On average, 75 motorcycle riders pass away on Washington's roads each year, while around 1 in 5 motorcycle collisions cause significant injuries.
MOST COMMON TYPES OF MOTORCYCLE ACCIDENTS IN SEATTLE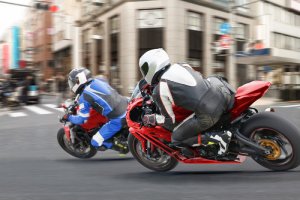 Another driver's negligence often causes the motorcycle accident and resulting damages may come in different forms. Here are some of the most common types of motorcycle accidents in Seattle:
REAR-END COLLISIONS
Rear-end collisions occur when a motor vehicle collides with the one in front. Driver inattention or distraction, tailgating, panic stops, and decreased traction because of slick conditions or worn pavement are all common causes.
LEFT-TURN ACCIDENTS
Drivers who usually execute left-turns are often considered at fault in this type of collision. Based on data from the National Highway Traffic Safety Administration, a total of 5,570 motorcyclists died in 2020; the leading cause are drivers taking left turns.
SIDESWIPE ACCIDENTS
A sideswipe accident happens when a colliding vehicle approaches an adjacent motor vehicle while changing lanes. The most common reasons for this kind of incident are distracted driving, sudden lane change, and not noticing the other vehicle in the side mirrors.
BEING THROWN FROM A BIKE
Not paying attention to oncoming vehicles leads to motor vehicle accidents. When you are driving too fast, you might lose control of the motorcycle, throwing you off the bike. Distracted driving is also a main contributing factor. Unfortunately, these accidents lead to serious injuries or even death.
MOST COMMON CAUSES OF MOTORCYCLE ACCIDENTS IN SEATTLE
A serious accident is common for motorcyclists, especially in accident-prone traffic areas. Understanding the most frequent causes can help avoid these incidents. Here are some of the typical causes of motorcycle accidents in Seattle:
Speeding: Speeding is one of the leading causes of motorcycle accidents. It significantly increases the risk of losing control of your bike, which might lead to a more serious accident.
Distracted Driving: Taking your eyes off the road, even for a second, can be catastrophic. When not paying attention to your surroundings, you are more likely to miss other vehicles or obstacles on the road, which might cause an accident.
Sudden Lane Changes: Sudden lane changes are one of the most common causes of motorcycle accidents. Switching lanes without signaling or checking your blind spots can result in colliding with other vehicles, which can be fatal.
Tailgating: Tailgating is following other vehicles too closely. When you tailgate, you are more likely to rear-end the vehicle in front if it brakes suddenly. It also increases the risk of losing control of the motorcycle and sliding under the vehicle.
Careless Driving: Careless driving increases the chances of colliding with other vehicles or hitting obstacles on the road when you are in a rush and driving recklessly.
Not Wearing Protective Gear: Wearing a helmet is one of the most effective ways to prevent injuries or death from a motorcycle accident. To minimize injuries, you should also wear protective gear, such as gloves, boots, and jackets.
Road Hazards: Road hazards are another leading cause of motorcycle accidents. Potholes, debris, oil slicks, and uneven pavement can cause you to lose control of your bike and crash.
MOST COMMON INJURIES IN A SEATTLE MOTORCYCLE ACCIDENT
With rising gas prices and growing traffic congestion, motorcycle riding has become more popular. However, motorcyclists are considered the most vulnerable to accidents, resulting in severe injuries and death. These injuries are:
Spinal cord injuries
Traumatic brain injuries
Head injuries
Fractures and broken bones
Amputation
Skin abrasion
Partial paralysis
Internal injuries
You need to file an insurance claim to be compensated for any medical expenses, lost wages, and other financial damages. Our Seattle motorcycle injury attorney is here to help you recover these damages.
COMPENSATION AVAILABLE TO MOTORCYCLE ACCIDENT VICTIMS IN SEATTLE
Estimating the value of a case can be difficult after a motorcycle accident. The value will depend on the severity of the injuries and whether you can prove that the other party is at fault. You may be entitled to financial and non-financial damages:
Economic Damages: Economic damages are damages with a tangible value, including medical bills, lost wages, and property damage.
Non-economic Damages: Non-economic damages are more challenging to quantify since they are more subjective. This subjective compensation includes pain, suffering, and emotional distress.
Understanding the damages you are entitled to is essential to recovering the full value of your claim. Hiring a personal injury lawyer will help you accurately value your claim and recover the maximum compensation you are entitled to.
STEPS YOU NEED TO TAKE AFTER A MOTORCYCLE ACCIDENT IN SEATTLE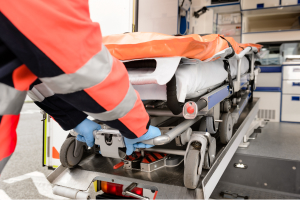 Every day,motorcyclists face the risk of collisions while driving on the road. When victims find themselves in a tense situation, they often panic. It is better to know ahead of time what you should do during and after an accident.
Get to Safety: If you can, move to a safe place away from traffic. Other drivers might not notice you and could accidentally hit you.
Do Not Remove Your Helmet: Always wait for medical professionals to remove anything from your body to avoid further injuries.
Seek Medical Attention: Even if you believe you are fine, always seek medical help. Sometimes injuries happen internally, so it is best to consult a medical professional to be sure. You might suffer from unseen injuries.
Speak with a Personal Injury Lawyer: An experienced motorcycle accident attorney will help you recover damages. They will assist you throughout the entire process, including filing claims with insurance companies.
Gather Evidence: Evidence at the motorcycle crash scene serves to build a solid case, especially when filing a personal injury claim.
WHY CHOOSE BUNGAY PERSONAL INJURY LAW TO HANDLE YOUR MOTORCYCLE ACCIDENT CLAIM IN SEATTLE, WASHINGTON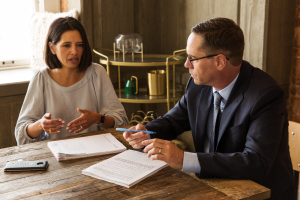 Bungay Personal Injury Law has been handling motorcycle accident claims for over a decade. We have the experience and expertise to get the compensation you rightfully deserve. With our help, you can focus on your recovery while we take care of the rest.
We understand that a motorcycle accident can significantly impact your life, so we will do everything we can to help you get back on your feet. Here is what sets us apart from other law firms:
Compassionate and Experienced: We understand the gravity of what you are going through and will do everything necessary to help you get the best possible outcome for your case.
Knowledgeable in Insurance Law: Our skilled motorcycle accident attorney is a former insurance defense lawyer. He knows how insurance companies operate and can level the playing field.
Negotiation Skills: We will not back down from a fight to ensure you are fairly compensated for your injuries.
SEATTLE MOTORCYCLE ACCIDENT FAQS
HOW MUCH IS MY MOTORCYCLE ACCIDENT CASE WORTH?
This depends on the severity of the injuries and whether you can prove that the other party is at fault. You may be entitled to compensation due to medical expenses, lost wages, and pain and suffering.
HOW LONG DO I HAVE TO FILE A MOTORCYCLE ACCIDENT LAWSUIT IN SEATTLE, WA?
The statute of limitations for personal injury claims in Washington is the same for other personal injury claims. The three-year statute of limitations in the state for motorcycle accidents begins on the day of the collision. Although there are certain exceptions to the statute of limitations, they are uncommon, so delaying your claim is not wise.
Soon after your accident, you should retain legal counsel to protect your rights and give the attorney time to prepare a compelling defense.
WILL I GO TO COURT IF I FILE A MOTORCYCLE ACCIDENT CLAIM?
In most cases, you do not need to go to court to fight for your claim, as most personal injury cases settle out of court. Your attorney will gather enough evidence to seek a fair settlement by proving driver negligence. If the opposing insurance adjuster accepts your demanded amount, the case will cease and litigation will not be necessary.
HOW MUCH DOES A SEATTLE MOTORCYCLE ATTORNEY COST?
The service fee of experienced motorcycle accident attorneys varies per location, level of experience, and the specifics of the case. Our attorney works on a contingency basis and offers a free consultation. We will not solicit upfront payment and only require compensation when the case is settled.
SHOULD I ACCEPT THE FIRST SETTLEMENT OFFER FROM AN INSURANCE COMPANY?
Taking the insurance company's first offer is never wise. Work with a lawyer who focuses on insurance settlements before accepting any deals from the other party. Your attorney will calculate your claim and compare it with the insurance company's assessment. They will then advise you if there is a significant disparity between these numbers.
WHAT IF I AM PARTIALLY AT FAULT FOR MY MOTORCYCLE ACCIDENT IN SEATTLE?
The state of Washington follows a pure comparative negligence rule, meaning you can recover damages in a motor vehicle accident-related lawsuit but, your reward will be reduced if you are found to be partially at fault.
For example, if your claim is valued at $50,000 but it is determined that you contributed to 10% of the accident, then the total amount would be reduced by 10%, leaving you with a total of $45,000.
CONTACT OUR EXPERIENCED SEATTLE MOTORCYCLE ACCIDENT ATTORNEY FOR A FREE CONSULTATIONS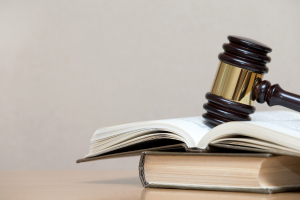 If you or a loved one has been involved in a motorcycle accident, seek legal assistance as soon as possible. Our Seattle motorcycle accident lawyer at Bungay Personal Injury Law has extensive experience in helping those injured in motorcycle accidents caused by the negligence of others.
We understand the challenges you may be facing and will fight to get you the compensation you deserve for your injuries. Contact our office today to schedule your free consultation.