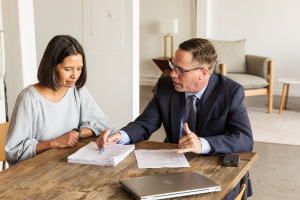 People have frequently asked questions (FAQs) when looking for more information related to personal injury lawyers and the legal process of resolving their cases with the best possible outcome.
Bungay Law Firm has been helping people for several years to get the compensation they deserve after experiencing a personal injury.
Our attorney listens to people who have experienced injuries and understands their pain and suffering. Get answers to personal injury FAQs from our experienced law firm.
What Should I Do if I Am Involved in an Accident?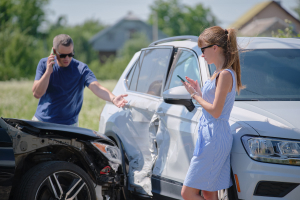 The first step you need to do if you are involved in an accident is to ensure that you and anyone with you are okay. Many times, this is not possible.
Another thing that needs to occur is to get the identification and personal information of the at-fault driver or the party at fault for another type of personal injury accident. If you cannot do it, you can get the information later from police reports. Your personal injury attorney works to get all the information for you, so do not worry if you have injuries or cannot obtain the lead at the scene.
Do not leave the scene of any accident. The Washington State Office of the Attorney General indicates that your insurance can deny your claim if you leave the scene. You can face legal penalties if you leave the scene of an accident where there is more than $500 in damages, if someone experienced an injury or if there is a death.
Do not discuss the details of the accident with anyone other than the police.
Why Do I Need a Seattle Personal Injury Lawyer?
The at-fault party is likely to appear in court with an attorney. Many people are likely to think they can handle their personal injury claims. You go into court, and once the judge hears your side of the story, the judge sentences the person to jail and orders them to compensate you, right?
The truth is that personal injury cases do not happen in real life as they do on television. You need a personal injury lawyer to protect your interests and ensure you receive the compensation you deserve to pay for your current medical bills, future medical bills, property damage, and other expenses.
Bungay Personal Injury Law provides the expertise you need to get compensation in a personal injury case. We know the laws in the state that govern duty in case of personal injury or death.
What is the Process of Personal Injury Cases in Seattle?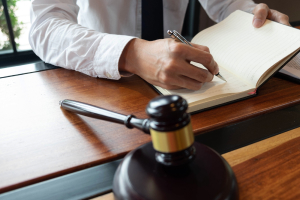 The first step in your personal injury claim is meeting with your experienced lawyer. Contacting an attorney with expertise and knowledge in handling personal injury claims is essential for several reasons. It would help if you had someone to advocate for you and ensure you get the best possible outcome.
Once you meet the lawyer and the lawyer decides that you have a case, you learn that the attorney handles all the details so that you can focus on recovering from your injuries and getting your life as normal as possible.
The lawyer files your claim with the appropriate court. The at-fault party receives personal service, and personal service goes to the insurance company for the responsible party.
The next step is the discovery process. Both sides meet, and there is an exchange of information. Witnesses are deposed if they are relevant to the case. You may be required to have a medical examination. Your attorney helps you to find an independent doctor if you need him for the case.
The parties usually try to settle the case. If they refuse to settle, your lawyer takes the next step: proceed to court.
How Do I Know if I Have a Valid Personal Injury Case?
Every personal injury does not result in a valid personal injury case. Contacting Bungay Personal Injury Law is an important step many people take when they want to know if they have a valid personal injury claim.
Meeting with your attorney for the initial consultation is essential because this is when the attorney gathers as much information as possible about your personal injury. You provide information about yourself, the injuries that you experienced, or if your loved one died because of a personal injury.
Letting your lawyer know about any witnesses or other individuals who may have information about the personal injury is important because this can likely help to prove your claim.
Your attorney will look at the facts of what happened and the law and determine how to proceed. The attorney will let you know if you likely have a valid case.
How Do I Prove Negligence in a Seattle Personal Injury Claim?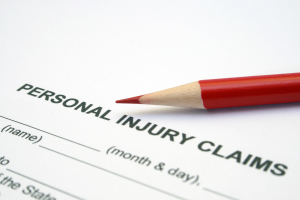 Provide your attorney with all information related to the case. Contact the attorney as soon as possible after you remember anything else you did not mention during the initial consultation.
Take pictures at the scene of the accident, or have someone else do it for you. Make sure you inform your attorney about any witnesses and their contact information if you have it.
Do not discuss the case with the other party's lawyer or insurance company representative. Let your personal injury lawyer know right away if they contact you.
Your lawyer knows that the courts want you to prove negligence. Our attorney at Bungay Personal Injury Law understands negligence laws in the State of Washington and knows how to prove the case in court.
How Long Do I Have to File a Personal Injury Claim?
You only have a little time to file your claim. The sooner you contact a lawyer, the sooner your case can get underway.
There is a statute of limitations of 3 years for personal injury and negligence cases. The time starts from the date of the negligent injury, not the date you contact an attorney.
Can I Still Recover Money if I Paid for My Bills Out of Pocket?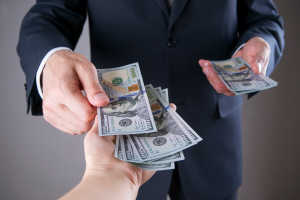 Speak to your attorney about recovering money for bills you pay out of pocket. Examples are when your doctor prescribes medications, you pay for prescriptions, and you pay out-of-pocket medical treatment costs. You likely have a deductible or a co-pay. Make sure that you submit these receipts to your lawyer.
Speak to your attorney about the bills you may get reimbursed for if you already paid them out of pocket.
How Much is My Personal Injury Claim Worth?
Every personal injury claim is different. There is no set amount that you will receive on a personal injury claim when you first start moving forward with your legal claim against the at-fault party.
Several factors are involved in determining how much your claim is worth. Factors include whether you received injuries and the extent of those injuries or if a loved one died in a personal injury accident.
Your ongoing medical needs, future medical expenses, lost wages, and other costs help determine the value of your claim.
What Do I Need to File a Personal Injury Lawsuit?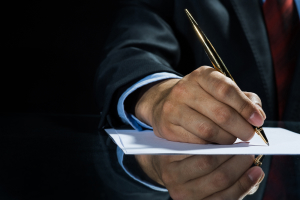 You first need an attorney with expertise in personal injury law. You need to provide as much information as possible to your lawyer.
Do not worry about not having all the necessary information during your consultation. Your attorney can help you get the police report, medical records, and witness statements.
How Long Will it Take to Settle My Case?
Most cases are settled and do not go to court. It is often the best solution to resolving a personal injury case.
Every case is different, so your case may take more or less time than another personal injury case or a wrongful death claim before it becomes settled. Discuss the time it will take with your lawyer.
Get Personalized Legal Advice from Our Experienced Seattle Personal Injury Attorney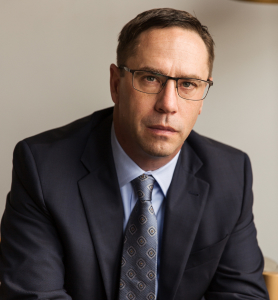 The best way to get the compensation you deserve is to reach out to an experienced personal injury attorney. Contact Bungay Personal Injury Law at (206) 203-9026 and schedule your free initial consultation to learn how we can help you to proceed with your case.