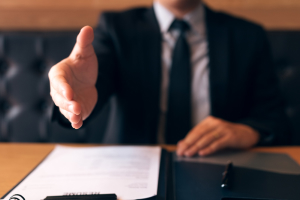 Auto accidents immediately inflate your to-do list. You go from accomplishing your usual errands to adding doctor appointments, damage estimates, and messages and calls from insurance companies. But these tasks become overwhelming if you're recovering from an injury or trying to prove you weren't at fault. That's when you should hire a personal injury lawyer. Here's why you may need an attorney for an accident case.
The Importance of Hiring a Personal Injury Lawyer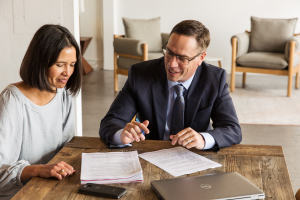 When you are in a car accident, we seek damages against the opposing insurance company. It will hire an extensive legal department, staff, and experts ready to discredit your claim. Hiring an experienced personal injury lawyer ensures someone is on your side.
Improves Chance of Winning Your Personal Injury Claim
Insurance adjusters take claims more seriously when you hire an attorney. When you go through the claim alone, they employ several tactics to reduce your settlement or get out of paying altogether.
These tactics may include:
Requesting unnecessary forms and paperwork;
Claiming you are also negligent;
Denying valid claims;
Refusing to pay medical bills and other expenses;
Misleading you about your rights; and
Persuading you to settle before you receive all required medical treatment.
Personal injury lawyers offer two advantages. First, they provide a buffer between you and the adjuster. No one can pressure you to settle with a lowball offer. Attorneys run all offers by you and let you know whether they are good or bad.
Second, attorneys are also master presenters. They put your claim in the best light possible to maximize your settlement. They protect your rights and ensure the adjuster fully understands your claim and injuries, which can make settlements or court trial wins more likely.
You'll Have a Better Estimate of Your Personal Injury Claims
Valuing personal injury claims is a skill. Many people underestimate their injuries and pain. That leaves them more likely to accept low offers and conclude claims before thoroughly investigating.
When you hire an attorney, they will ensure you consider all expenses arising from the accident and less tangible elements, like pain and suffering, emotional distress, and mental anguish. Considering these items leads to a more accurate valuation of your claim.
Your attorney will come up with a fair estimate that includes medical bills, lost wages, payment for extra services, and pain and suffering.
That is a stronger place to start rather than relying on an adjuster who will likely underestimate your injuries and settlement amounts.
Ensure Appropriate Steps for Your Personal Injury Case
Personal injury claims can be pretty complex, especially if you want the maximum compensation. Generally, the steps are as follows:
Attorney consultation. You meet with your attorney and give information about the accident. This data includes how the accident occurred, its location, and other essential facts. You also must provide information about medical bills, providers, and other expenses.
Accident investigation. Your attorney will collect witness statements, camera footage, police reports, and photos. They may also contact expert witnesses who can help with your case.
Send a demand package. A demand package contains a statement regarding the accident and your injuries. It also includes documentation to prove your claims. Attorneys put these together when they issue a claim requesting compensation.
Negotiation. The adjuster and your attorney attempt to agree on a settlement offer.
File a personal injury lawsuit. If negotiations fail, your attorney will draft a complaint and file a lawsuit. Your claim may still settle at this point. If not, it will go to trial.
As all these steps occur, there are other factors involved too. For one, you must file a lawsuit within 3 years from the accident date. You must complete this deadline to have a course of action to receive compensation.
Also, the trial step includes several smaller steps, including discovery (gathering information), mediation or arbitration, and eventually, trial.
All are technical and time-consuming, especially if you have no legal experience and you're trying to recover from injuries, work, and live your life while managing these processes.
The best way to ensure you meet deadlines and preserve your claim is to hire a personal injury attorney. Many people experience less stress after an accident if they delegate this process to their lawyer.
Maximize Your Settlement Amount
Claims that involve attorneys settle for more. There are a couple of reasons why this happens.
First, attorney involvement alone prevents lowball offers and claim devaluation. Adjusters can no longer avoid misleading you into thinking your claim lacks value. Attorneys detect that and hold adjusters accountable. That leads to better offers.
Second, attorneys present complete packages that outline the facts of the accident, liability, and your medical impacts. Once confronted with evidence, adjusters have more difficulty making low offers and denying your pain and suffering or their insured's liability.
While they're willing to push laypeople around, they're reluctant to do that with a trained personal injury attorney. If you want to secure a fair settlement amount, retain the help of an experienced personal injury attorney immediately.
Situations When You Should Hire a Personal Injury Attorney
Any accident settlement benefits from attorney involvement. But there are some situations where you need a lawyer.
When You're Injured in an Accident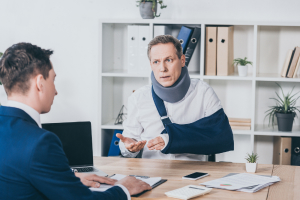 Injuries compromise how you function in life. Even whiplash injuries are excruciating and affect how you work and play. You may need chiropractic care or physical therapy to recover fully. Those appointments take time, and you also need time to rest.
Soft tissue injuries are already challenging, but this situation becomes more serious when you sustain severe injuries in an accident. Head trauma, bone fractures, and spinal cord injuries may lead to temporary or permanent disability.
Insurance agencies know injuries are expensive. So, they will attempt to discredit your pain or disability status, making your fight for a settlement more difficult.
You'll feel better if you focus on recovery rather than keeping up with insurance companies. Delegating these matters to an attorney helps create a more substantial claim for your injuries.
When There are Multiple Liable Parties
There are a few scenarios where multiple parties may be liable for your injuries. One includes multi-car accidents. You could recover against more than one careless driver.
Another is when personal injury and product liability cross paths. For example, another driver may be liable because they rear-end you. However, if it is a high-impact crash, and your airbag doesn't go off, you can also proceed against your car's manufacturer and airbag manufacturer.
As you can imagine, these types of cases become complex quickly! An attorney has the background and skills to untangle these events and determine who owes you damages.
When the Insurance Company Refuses to Compensate You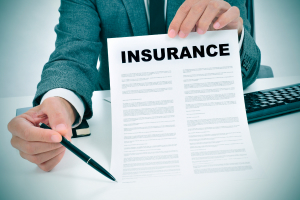 Insurance companies don't exist to pay fair. They seek to profit, meaning either denying claims or paying as little as possible.
Your assigned adjuster may deny your claim outright or string you along. That includes failing to answer your messages, downplaying symptoms, or delaying your claim.
Even if your claim is documented and legitimate, they may try to push it out until you exceed the statute of limitations and have no other options.
Rather than bask in frustration, call an experienced personal injury attorney. They can end these refusals quickly or file a lawsuit and force the matter.
Disputed Liability
Imagine being rear-ended and thinking your case is an open-and-shut deal. But instead, the other party claims you cut them off or quickly braked in a road rage incident. They are trying to pin the liability on you!
As mentioned, insurers try to pay out as little as possible. If that means buying a scenario as insane as the above, they will do it! They will also push that narrative and use it to deny your claim.
This tactic may leave you frustrated and fearful. It is also a surefire sign that you need an attorney.
Claims Against Government Agencies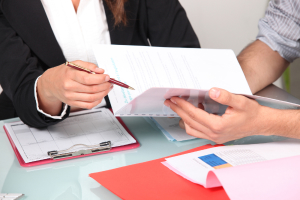 Government agencies run buses, light rail, and other mass transit. So if you're in an accident involving it, you must pursue a claim against that agency.
But that also becomes complicated. Government agencies have protection from many liabilities, but there are legal exceptions that expose them. Also, there are extra steps, like filing a tort claim notice as soon as possible and before you can pursue damages.
Selecting the Best Personal Injury Lawyer for Your Case
Finding a suitable attorney could be challenging. Fortunately, it could be easier when you consider the following steps:
Ask friends and family. Ask them about their attorney if you know someone who hired a personal injury lawyer. You may get a great referral or learn who to avoid!
Seek experience. You want someone who focuses on personal injury cases, including accidents like yours. Many attorneys handle car accidents, workplace injuries, and other incidents.
Choose a good match. Choosing a personal injury attorney is much like choosing a doctor or therapist. You should find it easy to talk with them and never feel like you must hold facts back. If an attorney leaves you feeling apprehensive, find someone else.
Schedule a Free Consultation with Our Experienced Personal Injury Attorney Today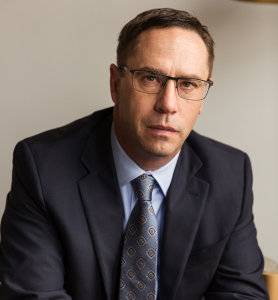 Now is the right time to hire a personal injury lawyer. It is always easier to navigate an accident with legal help than without it. Bungay Personal Injury Law offers skilled and compassionate legal representation that gets results.
Call us at (206) 203-9026 or complete our online contact form to schedule a free initial consultation. Our scope of services includes motor vehicle accidents, medical malpractice, pedestrian accidents, and more!