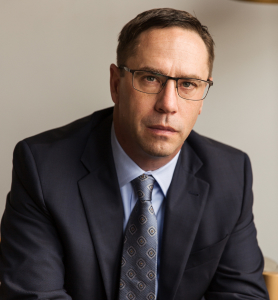 Truck crash victims often experience devastating, even life-altering injuries because of the negligence of a truck driver. Thousands of trucking accidents occur each year, with passenger vehicles, pedestrians, or cyclists no match for the enormous size and huge weight of 18-wheelers, semi trucks, and other large trucks. Many people die every year because of their injuries after being involved in a truck accident.
The State of Washington allows victims of truck accidents to recover damages when an at-fault truck driver, trucking company, or other responsible party commits acts of negligence.
Do you know how to get the compensation you are due for your injuries, pain, and suffering? Do you know how to recover compensation after your loved one dies from a truck crash? Where do you file a truck accident claim, and how do you do it? How and where do you find a Washington truck accident lawyer, a compassionate, experienced lawyer who understands your injuries' effect on you and your family? You are likely to have these questions after becoming a truck accident victim.
You do not have to face the complicated process of trying to file a personal injury claim on your own after you or your deceased loved one becomes the victim of negligence committed by an at-fault party in a truck accident. Complex laws are likely to be difficult for many people to understand, which also means that truck crash victims may not know their rights or things they should or should not do after a truck accident.
We understand your losses and know the effects of your injuries at Bungay Law. You need a Washington truck accident lawyer who fights for their clients and understands your confusion and desire to get the compensation you deserve.
Experienced Representation From a Washington Truck Accident Lawyer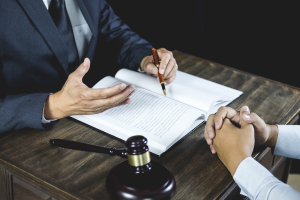 Truck accidents are often more complicated than other types of motor vehicle accidents. Truck crashes often involve several parties, along with insurance companies. When you are injured in a truck accident, you need to know who to hold responsible for your injuries or the death of your loved one.
Get experienced representation from our Washington truck accident attorneys who know how to navigate the complex legal system to get the compensation you deserve because of the negligence of the truck driver and any other at-fault party.
We know no compensation makes up for all your losses, pain, and suffering. The professionals at our legal firm have the experience and knowledge to pursue all forms of compensation for you or on behalf of your loved one who died from truck accident injuries.
Washington Truck Accident Statistics
The statistics that show the number of semi-truck accidents and the number of commercial trucking accidents that occur across the country and in Washington are likely to be truly shocking to many people. A negligent truck driver can cause serious injuries or fatal injuries to law-abiding motorists.
The Institute for Safer Trucking indicates a 31% increase in the number of people killed in large truck crashes across the U.S. between 2010 and 2020. A shocking 71% of those crashes occurred on non-interstate roads. The 2019 facts show that 75% of trucks involved in fatal crashes weighed more than 26,000 pounds. The institute also indicates that there were 101,817 truck injury crashes.
Statistics from the Traffic Safety Commission show that 91 truck drivers of medium to large-size trucks were involved in fatal accidents in 2021. This is an increase from 2020 when there were 61 truck drivers behind the wheel of medium to large trucks resulting in fatalities.
The Federal Motor Carrier Safety Administration (FMCSA) revealed 1,797 crashes involving large trucks in Washington in 2020, with 2,177 large truck crashes occurring in 2021 in the State of Washington.
There was a staggering increase in serious injuries and fatalities in Washington state from 2020 through 2021 from crashes involving tractor-trailers or other commercial trucking accidents. The FMCSA indicates 294 injuries in 2020 and 431 in 2021 in Washington state. Statistics show that there were 51 trucking accident fatalities in 2020, with a shocking increase to 431 fatalities in 2021 in the state.
You need an experienced truck accident attorney to represent you when you are involved in a truck collision. Our legal team has the skill and experience to provide legal representation to aggressively pursue a fair settlement that compensates you for the serious injury, lost income, pain, suffering, and other losses that occurred when you became the victim in a truck accident.
How Truck Accidents Differ From Car Accidents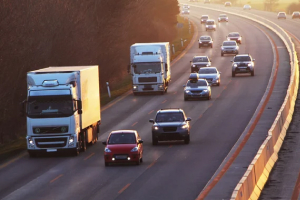 A truck accident may occur for similar reasons to a car accident when considering factors such as distracted driving. There are several reasons that truck accidents differ from car accidents.
The 2019 facts from the Institute for Safer Trucking indicate that 75% of the trucks involved in fatal crashes weighed more than 26,000 pounds. The 2020 EPA Automotive Trends Report, published by the Environmental Protection Agency, explains that after a few years of decline in the average weight of motor vehicles, the weight slowly began to climb again. The average weight of a car was 4,156 pounds in 2020. Compare that weight with the huge difference in the weight of commercial trucks, and consider the catastrophic injuries people often have when involved in a Washington truck accident.
Trucking accidents are more complicated than car accidents because of the federal regulations that govern trucking companies. It is the trucking company's job to train its drivers properly and to require them to comply with all traffic laws and federal regulations regarding safe trucking.
The property damage caused by large trucks is often much more significant than property damage caused by a car. A truck can likely destroy any property that a vehicle may not destroy during a traffic accident. Your Washington truck accident attorney at Bungay Law can include property damage in your personal injury claim.
The amount of insurance policies for trucks is much greater than that of automobile insurance policies. The amount of coverage that is necessary is one reason that the insurance provider for the truck driver or truck company may try to minimize their responsibility or to find a way to not pay anything for your injury claim or the wrongful death claim if a loved one died from their truck crash injuries.
Primary Causes of Truck Accidents in Washington
The primary causes of truck crashes in Washington are sometimes similar to causes of other types of motor vehicle accidents. The results of trucking accidents are often more serious, with many catastrophic injuries, greater property damage, and fatalities resulting from semi-truck crashes or other Washington truck crashes.
Driver Negligence
Driver negligence is a major factor in truck accidents across the U.S. and Washington. Many types of driver negligence can contribute to a truck accident. Some types of driver negligence include:
Speeding;
Distracted driver;
Being under the influence of alcohol or other drugs;
Driver fatigue; and
Having an unsecured or unbalanced load.
The Safer Trucking Report published by the Institute for Safer Trucking reveals that between 2011-2020, there was a 242% increase in the number of truck drivers involved in fatal truck crashes where the truck driver was traveling at a speed of 75 mph or more. Speeding was also the "most frequent driver violation in inspections in 2021." The Traffic Safety Commission cites speeding as one of the top factors in fatal truck accident cases in 2021 in the State of Washington.
Distracted driving is a major cause of accidents for truck drivers. The Federal Motor Carrier Safety Administration reveals that distracted driving or inattention was the second most common cause for truck drivers responsible for commercial trucking accidents.
Truck drivers who drive under the influence of alcohol or other drugs accounted for 6% of fatal trucking accidents in 2019. A major issue with the low number of crashes involving truck drivers under the influence is that across the U.S., 59% of the truck drivers were not tested at the accident scene. A shocking 67% of truck drivers were not tested in Washington state after a fatal crash.
There are laws in the trucking industry regarding required rest periods and the maximum number of hours that a truck driver is permitted to drive without breaks. Drivers sometimes disregard the laws and continue driving to get the load to the next destination or get to the location to pick up a load.
The FMCSA indicates that driver fatigue, or drowsy driving, accounted for one of the top associated factors in crashes involving large trucks.
Large trucks often carry large loads across the U.S. and in Washington state. Commercial trucks are ever present on the highways, interstates, and even the rural roadways across Washington. The large loads that trucks carry can contribute to crashes that can cause accidents on Washington roadways.
The unbalanced or unsecured load is one instance where the truck driver may be one of many at-fault parties. The company that loaded the cargo or that secured the cargo can be at fault if a truck accident occurs in Washington.
Contact an experienced truck accident lawyer at Bungay Law with knowledge and skill in pursuing personal injury claims for clients.
Mechanical Failure
Faulty truck parts are a major risk to commercial vehicles traveling through Washington. The manufacturer or repair company that installed the defective part is potentially liable in a truck accident case.
Mechanical failure, such as faulty brakes, is among the leading contributing factors when mechanical issues cause Washington truck accidents. Other issues contributing to mechanical failures include defective or worn-out tires or faulty transmissions. Improper vehicle inspections can also lead to a mechanical failure that causes a commercial truck accident.
Trucking Company Negligence
A major part of the trucking company's job is to train their drivers properly and to ensure the safety and performance of their fleet of vehicles. The FMCSA expects all trucking companies to uphold the many regulations governing the trucking industry.
Negligent trucking companies may disregard those regulations, cut corners, or pressure their drivers to act negligently.
Most Common Truck Accident Injuries in Washington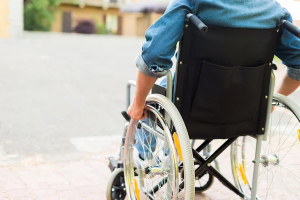 Many serious injuries occur when someone is the victim of a negligent truck driver or trucking company. After a Washington truck accident, you or your family member may experience bruises, lacerations, and whiplash injuries. Some injuries are devastating, including:
Broken bones;
Spinal injuries;
Partial or total paralysis;
Internal bleeding;
Organ damage;
Disability or disfigurement;
Concussion or other traumatic brain injuries; and
Death.
We understand that trucking accident lawyers fight for you when you are involved in an accident with a large truck. Contact us so that we can fight for you while you concentrate on your recovery.
Parties Potentially Liable for a Truck Accident in Washington
Several parties are potentially liable when a truck accident occurs, and a personal injury attorney pursues compensation if they are the responsible party.
The Driver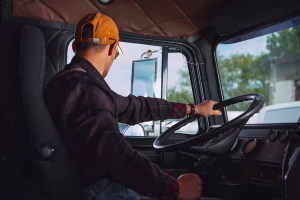 The truck driver is just one party who may be liable when a truck accident occurs in Washington. Drivers who disobey the trucking industry regulations and drive recklessly or negligently are often at fault.
The Corporate Truck Owner
The corporate truck owner is often found liable in truck accident claims. Truck owners are responsible for their vehicles and the drivers who drive them.
Other Third Parties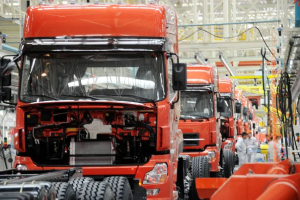 The company that provides maintenance to the truck involved in an accident can be held liable, as can the manufacturer of the parts that maintenance workers may install or replace on a commercial vehicle.
The truck manufacturer is sometimes liable when truck crashes occur, and there is a personal injury lawsuit.
Cargo loaders and cargo manufacturers are sometimes responsible for trucking accidents. Trucking rental companies can also be held liable when their trucks are involved in a crash caused by negligence.
Time Deadlines – The Statute of Limitations for Truck Accidents
Washington state law imposes strict limits for filing personal injury claims. The statute of limitations for filing a claim to recover damages is three years.
Compensation for Truck Crash Victims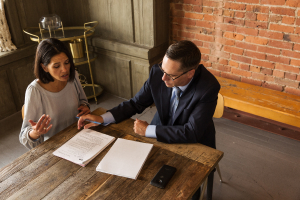 Our experienced legal team pursues all types of compensation that you may be able to recover after you experience injuries or the death of your loved one.
Medical Expenses
Medical expenses do not include just those you incurred when you went to the emergency room. Economic damages, or the actual damages, includes:
Your current medical bills;
Ongoing medical expenses; and
The future medical costs for things such as necessary medical treatments.
Lost Wages and Loss of Earning Capacity
Your lost wages include those you lost from the date of the accident until you can return to your normal work hours and duties. Many truck accident victims are not able to return to their full-time hours. Their truck accident can cause a major setback in their current career.
Some people are never able to return to their normal type of work. Many people must reduce their hours or go on disability because they can no longer work.
Pain and Suffering
Washington allows personal injury claims that include pain and suffering. The damages include mental anguish, emotional distress, humiliation from scarring or disfigurement, or disability.
Loss of Consortium
Changes often occur to marital or other relationships after a truck crash. You may receive compensation for loss of consortium if you cannot provide your loved one with the love or companionship you did before the accident.
Wrongful Death
Losing a loved one is never an easy experience. Losing a loved one because of a negligent truck driver or third party in the trucking industry is even more devastating.
Filing a wrongful death claim can lead to a successful recovery for the medical expenses after the crash. It can help pay for funeral costs and burial expenses. It also includes losing future income because of your loved ones' death.
Schedule an Initial Consultation With Our Experienced Truck Accident Lawyers at Bungay Law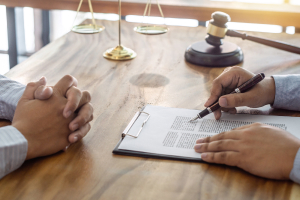 The experienced, professional legal team at Bungay Law knows how to navigate the complex legal system to file your truck accident claim. We fight for our clients every step of the way through the duration of their claims.
We know that no amount of compensation truly makes up for your injuries, pain, and suffering. It can help to ease the burden.
Contacting our staff is important to ensure you receive all possible compensation payment sources. Our case results help to show how successful we are in our efforts to do everything in our power to get you the maximum possible recovery.
You need a trusting attorney-client relationship with personal injury attorneys who have experience in trucking accident cases. Contact us today at (425) 462-2939 for your free consultation.