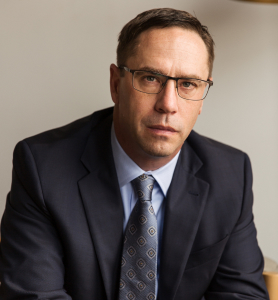 Construction accidents rank among the top causes of workplace injuries and deaths in the U.S. and the State of Washington. You would need an experienced construction accident attorney if you incurred an injury while working on a construction site.
You Need a Washington Construction Accident Lawyer to Review Your Case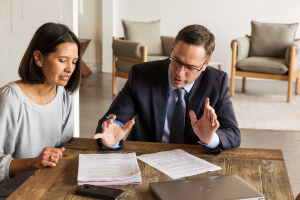 A. Investigation of the Accident
Investigating the construction site is a key step toward helping to prove a construction accident claim. The experienced construction accident lawyers at Bungay Law know how to investigate the accident and get compensation from the liable parties.
B. Determining Liability
Determining liability requires investigation and analysis. More than one party may be held liable, which is a major reason to put your trust in a skilled construction accident lawyer. Once the attorney determines how the different party's negligence caused your construction injuries, the attorney can start the settlement negotiations process.
C. Gathering Evidence
Gathering evidence is a part of building a case for negligence against the at-fault parties. It includes getting witness statements and gathering physical evidence. Provide any evidence that you have during your free consultation at Bungay Personal Injury Law.
D. Communication with Insurance Companies
Communicating with insurance companies is best left to a construction accident attorney who is well-versed in protecting the rights of injured construction workers. Insurance companies for the liable parties are not interested in paying a personal injury claim. They minimize or deny a claim and instead represent the negligent parties.
E. Filing Legal Claims and Lawsuits
The Bureau of Labor Statistics (BLS) suggests that in 2020, more than one in five workplace deaths happened in the construction industry. Considering the State of Washington, the annual construction worker deaths more than doubled from 11 deaths in 2018 to 22 deaths in 2022.
Do not take on the burden of trying to file legal claims yourself. Let your skilled attorney protect your legal rights and pursue compensation for your claim.
F. Negotiating Settlements
A large number of personal injury claims are settled without filing personal injury lawsuits. Settling your claim does not mean that you receive less money than if you went to court.
Trust in your attorney's expertise to get the compensation you deserve as an injured construction worker.
G. Representing Clients in Court
Injured workers need a law firm on their side who has experience fighting for clients who were injured at construction sites.
Our attorneys provide strong legal representation for construction workers or others who are victims of construction accidents. We fight to prove that the at-fault parties failed to comply with the state's construction safety laws.
Washington State's Safety Laws for Construction Sites
The safety laws of the State of Washington protect construction workers. The Washington Industrial Safety and Health Act sets mandatory safety standards and regulations for the construction industry and general contractors. The publication A Guide to Workplace Safety and Health in Washington State explains that the law "requires employers to keep job sites safe for all employees, whether they work for the employer, a contractor, a subcontractor or someone else."
Employers who fail to create and maintain a safe working environment at construction sites may find themselves at fault for accidents at their construction sites.
The WAC 296-155-040 Safe Place Standards for Construction Work section indicates that employers must follow stringent safety rules, including:
Employers must furnish every employee with a safe place of employment that is free of "recognized hazards that are causing or likely to cause serious injury or death to employees."
All employers must require safety devices and furnish safeguards and adopt and use practices and methods, and processes that render each place of employment safe.
Employers are required to "do everything reasonably necessary to protect the life and safety of employees."
Common Types of Construction Accidents
Some common types of construction site accidents account for many serious injuries and wrongful deaths each year.
Falls From Heights
Falls, slips, and trips account for approximately one-third of the annual construction site fatalities. The BLS reports that the fatalities "were almost entirely from falls to a lower level." Construction-related non-fatal falls from heights to a lower level occurred at a rate of 15.7 per 10,000 employees, compared to 5.1 in private industries.
Scaffolding Collapses
WISHA has specific safety rules for scaffolds at construction sites. Employers are required to do the following:
Make sure that scaffolds are designed and constructed properly.
Make sure that scaffolding is erected and moved, and dismantled by appropriate workers.
Must make sure that platforms and walkways meet safety standards.
Make sure that scaffolds meet strength requirements.
Comply with all safety rules for scaffolding to prevent construction accidents.
Scaffolding collapses can cause catastrophic injuries or deaths.
Crane Accidents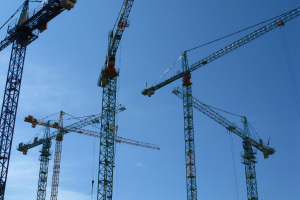 Crane accidents cause severe injuries or deaths to Washington construction workers. Cranes that topple can injure people below or result in wrongful death claims.
Construction Dive explains that nearly 45 people are killed every year and that about 175 people are injured in the U.S. because of crane accidents. Most crane accidents are due to human error. Washington State requires that crane operators are properly trained and certified or licensed.
Electrocutions
Exposed wires and other hazards may lead to electrocution, especially if the construction site owner or others do not comply with occupational safety protocol.
The National Fire Protection Association indicates that construction workers and workers in extraction occupations accounted for 44 percent of all electrocution fatalities. Most fatal injuries occurred when the workers came into direct contact with live electrical wires or other electrical power sources.
Caught-In/Between Accidents
Workers sometimes get stuck in between objects or equipment while working at construction sites. Getting caught between two pieces of machinery or heavy equipment can cause serious injuries or death.
Falling Objects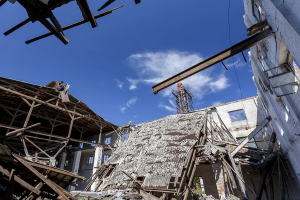 In the construction industry, falling objects pose a well-recognized hazard. To ensure the safety of workers, the Washington Administrative Code and other government regulations mandate that construction companies adopt stringent measures. These regulations require objects overhead to be securely fastened, preventing any chance of them becoming falling hazards that could potentially strike workers.
Equipment Failures
Malfunctioning or defective equipment can cause catastrophic injury or death to construction site employees. The WAC-296-155-009 "Equipment whether or not owned by, or under the control of the employer" section indicates that it is the responsibility of employers to make sure that defective equipment or tools are not used on a construction job.
Common Construction Site Accident Injuries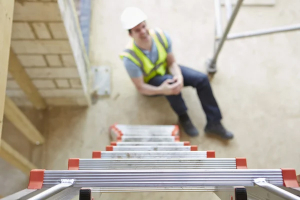 Common construction-related injuries cause workers to suffer because of the negligence of their employer or because of the negligence of outside contractors.
Broken bones
Broken bones are common injuries in construction site accidents. Slips, trips, falls, equipment failures, or collapses are examples of some causes of fractures and broken bones.
A worker who suffers from broken bones may require surgery, long-term therapy or may have permanent disability.
Lacerations or amputations
Lacerations and amputations result in painful injuries to people injured in a construction accident. A laceration cuts the skin and may cause infection and scarring.
Amputations cause life-altering injuries, which is why you or your loved one needs a skilled accident attorney who will seek compensation for your injuries.
Spinal cord damage
Spinal cord damage may occur after a fall, on-site motor vehicle accident, scaffolding collapse, or other equipment collapse. Spinal cord injuries frequently result in permanent damage, which may include paralysis.
Traumatic brain injuries
Traumatic brain injuries, including concussions, occur from falling objects hitting a person in the head, falling from heights, or other construction accidents.
A traumatic brain injury may require emergency surgery. It often leads to permanent injury to the brain, which is why you need an experienced construction site accident attorney.
Internal organ damage
A construction site accident injury may cause internal organ damage. You may have internal organ damage if you get in a crane accident, scaffolding accident, or get stuck in between equipment or machinery.
Internal organ damage causes internal bleeding that you will not know about right away, which is why it is important to get immediate medical attention after all workplace accidents.
Steps To Take After a Construction Accident
A. Seek Medical Attention
Call 911 immediately after a construction accident. You may have internal injuries that you do not know you have, which may be life-threatening injuries.
B. Report the Accident
You are required to report any injury in the construction industry by Washington law. WISHA requires employers to report in-patient hospitalizations and fatalities within eight hours. They must keep records of all work-related illnesses and injuries.
C. Preserve Evidence
It is important to preserve evidence or have someone do it for you. Take photos or videos of the scene and the equipment that caused your injuries. Get witness statements and other documentation. Give the evidence to your lawyer.
D. Document the Incident
Your attorney will collect documents to help with your claim. Accident reports, medical reports, Washington State Department of Labor & Industries investigation reports, and lost wages are examples of the needed documentation.
E. Consult with a Construction Accident Lawyer
Consulting with a construction accident lawyer is important to get compensation for your serious injuries. The attorneys at Bungay Law know how to provide strong representation for clients involved in workplace accidents.
People Liable for Your Washington Construction Accident Injuries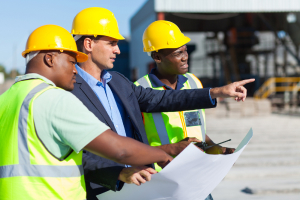 Various parties may be responsible when you suffer construction accident injuries. Examples include construction site owners, contractors, subcontractors, engineers, product manufacturers and suppliers, and landowners.
Statute of Limitations on Construction Site Injuries in Washington
You have limited time to file worker's compensation, third-party claims, wrongful death, and personal injury lawsuits. Talk to your lawyer so that you do not miss important deadlines.
Workers' Compensation Claim for Construction Accidents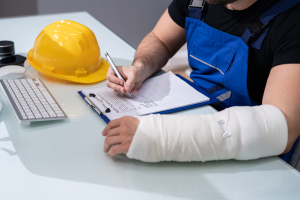 L&I workers' compensation is no fault workers' compensation coverage for nearly all Washington workers. It is important to note that if you file an L&I claim, it provides for employer immunity against legal action.
Before filing this or other claims, talk to a construction accident attorney about your legal options.
Maximizing Compensation in Construction Accident Cases
A. Medical Expenses
Promptly seek medical attention and follow up with all medical care, treatments, and therapy. Failing to get medical treatment may result in a smaller damages award or no compensation.
B. Lost Wages and Future Earning Capacity
When a construction worker is injured on the job, they may be forced to take time off work to seek medical treatment, undergo rehabilitation, or recover from their injuries. Lost wages compensation aims to provide financial support to the injured worker for the income they missed out on due to their inability to work while recovering.
C. Pain and Suffering
Pain and suffering compensation falls under non-economic damages. You deserve indemnity for your pain and suffering caused by someone else's negligence at a construction site.
D. Disability and Rehabilitation Costs
Your attorney will pursue maximum compensation for your disability and rehabilitation costs related to severe construction injuries. Keep your appointments to maximize this compensation.
E. Wrongful Death Damages
Eligible loved ones may receive compensation in a wrongful death claim. The personal injury attorney will pursue compensation, even though no amount of money can compensate you for this loss.
Consult With Our Washington Construction Accident Lawyer at Bungay Law Today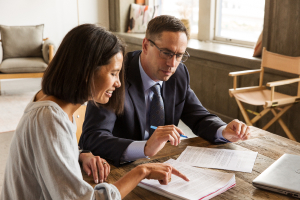 Our caring, experienced lawyers at Bungay Law have significant experience helping injured workers. Contact us today for a free consultation to recover compensation.
Washington Construction Accident FAQs
A. How Long Do I Have to File a Construction Accident Claim? 
The statute of limitations varies for different claims. Speak to your attorney about how long you have to file your claim. 
B. What if the Construction Accident Was Partially My Fault? 
Washington's comparative negligence law allows parties to file construction accident lawsuits if they are partially responsible. The court reduces your recovery by your percentage of fault. 
C. Can I Sue My Employer for a Construction Accident? 
Injured construction workers who have an L&I claim cannot sue their employer but may have a third-party claim. 
D. What if the Construction Company Is Bankrupt or No Longer Exists?
Under specific circumstances, it is possible to take legal action against a dissolved corporation or limited liability company. This is particularly true when the entity did not adequately complete its winding-up process during dissolution. In cases where the dissolved company lacks assets or insurance coverage, there might still be an avenue to pursue a lawsuit against its former owners.