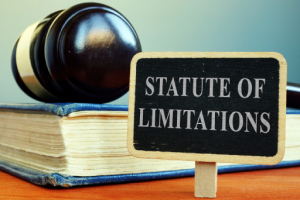 Are you considering legal action against another party in the state of Washington? Perhaps you were the victim of an accident, property damage, or other negligent act. Maybe you had a medical procedure that you feel wasn't correctly performed. It's possible that you were the victim of a crime and may press charges.
It's helpful to take some time after the event to consider your options. Legal action is complicated and time-consuming, and it can cause great stress. It's essential to think about whether you want to move forward.
However, it would be best if you didn't take too much time. There is a limit on how much time can pass and when you can take legal action. This time is known as the statute of limitations. Once the statute of limitations expires, initiating legal action is complicated and sometimes impossible.
Understanding the Importance of a Statute of Limitations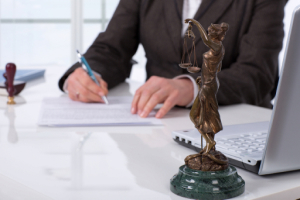 Understanding the statute of limitations in Washington is important because you can use that time to better plan your case and decide if it's wise to take legal action.
A statute of limitations is set to prevent victims from threatening lawsuits indefinitely. When you file criminal charges early on, you can secure the integrity of your evidence and ensure a higher chance of winning your case.
For example, if you know you have a certain amount of years to take action, you know you can take time to collect evidence and talk to potential witnesses.
You and your attorney can then use that information to determine the damages or other outcomes and whether it makes sense to move forward. You can also use that time to determine the best strategy and prepare as much as possible to maximize your chances of success.
Schedule a free consultation with our experienced personal injury attorney today at Bungay Law.
Washington Criminal Statute of Limitations
Each state and federal courts have their statute of limitations based on the types of cases involved. The statute of limitations for Washington criminal charges defines the maximum time between an incident and the time prosecutors can file formal criminal charges.
Below are the criminal statutes of limitations for various crimes in Washington.
Felony Cases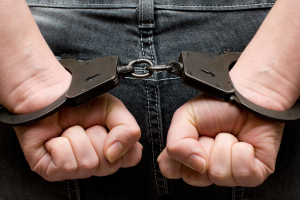 Washington state has a 3-year statute of limitations on felony cases. In most instances, you cannot initiate a felony prosecution more than 3 years after the alleged crime occurred.
However, there are exceptions to this rule. Not all crimes have a definite statute of limitations. There is a long list of serious felonies that do not have a statute of limitations, such as murder, assault, rape, sexual crimes against children, and criminal acts by public officials. These acts have no statute of limitations and can be prosecuted at any time.
Misdemeanor Cases
Washington has two different statutes of limitations for misdemeanors. The first is a 3-year statute of limitations for gross misdemeanors. A gross misdemeanor is more severe than a standard misdemeanor. These often included violent or sexual elements.
There is also a 2-year statute of limitations on regular misdemeanors and minor criminal actions that don't reach gross misdemeanors.
They usually don't have any element of violence or sexual activity. These often include low-level theft, drug charges, and less serious forms of domestic disputes.
Crimes Involving Children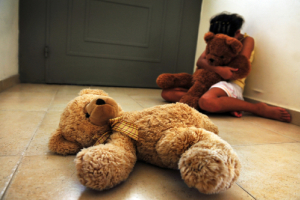 Cases involving children are serious in Washington as they are in other states. Nearly every type of sexual crime involving children is exempt from the statute of limitations, meaning they can be prosecuted at any time, no matter how much time has passed.
Abuse charges could also fall in that category if the abuse were serious enough to meet assault, sexual assault, sexual molestation, or rape charges. In those cases, there is no statute of limitations on prosecutions.
Washington Civil Statute of Limitations
Washington also has a statute of limitations on civil complaints or legal actions like lawsuits. The maximum amount of time can pass before you can file a lawsuit. If you fail to file your claim before the time limits run out, your opportunity to file your suit is gone.
It's helpful to know your statute of limitations as you decide whether or not to take action.
Personal Injury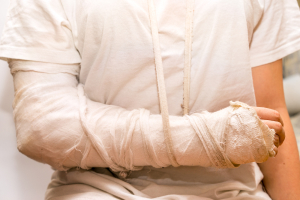 The statute of limitations on personal injury lawsuits in Washington is 3 years. The case doesn't have to be resolved in that period, but it does have to be initiated. It is from the date that the incident allegedly happened.
Medical Malpractice
Washington also has a 3-year statute of limitations on medical malpractice. Again, this is 3 years from the time the malpractice occurs.
Of course, the caveat is that you must know that the malpractice occurred to file a suit. Sometimes, you may only learn that the malpractice occurred years later. The statute of limitations could be over.
There is a one-year exception if you learn about the malpractice later. In that case, you have one year from the time you discover the issue or the malpractice to file a lawsuit, even if the 3-year statute of limitations is over.
Trespassing and Property Damage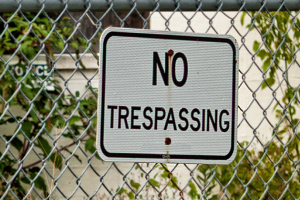 Like other civil claims in Washington, property claims like trespassing and property damage have a 3-year statute of limitations. There are no exceptions to this under Washington Law. Once the 3 years pass, the opportunity to sue for trespassing or property damage is gone.
Another common civil claim is defamation. It has a 2-year statute of limitations in Washington, and there are no exceptions. Once the 2-year window is over, the opportunity to file a suit for defamation is also over.
What Happens if I Miss the Statute of Limitations?
In most cases, unless there is an exception, you cannot file a claim or press charges after the statute of limitations is over. As mentioned, there are exceptions for violent or sexual felonies like murder and rape. Also, there are exceptions for malpractice that aren't discovered until years later. Otherwise, it would be best if you took action within the statute of limitation.
Exceptions to the Limitations Laws
Many of the exceptions to the limitations have already been mentioned. Serious felonies like murder, rape, and various forms of assault can be prosecuted at any time, even if the statute of limitations has passed. So too, can financial misconduct by public officials.
Most crimes against children can also be prosecuted at any time, especially if they involve sexual or violent elements. That even includes exploiting children through digital means, like sending pictures or videos online.
In civil cases, most things have a 3-year statute of limitation. The exceptions here are defamation, which has a 2-year statute, and medical malpractice, which was discovered after the 3-year statute was over. That kind of malpractice has a one-year statute of limitation from when the issue is discovered.
Schedule a Free Consultation With Our Experienced Personal Injury Attorney Today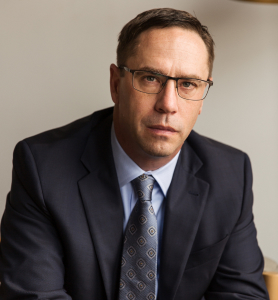 When should you take action? Schedule a free consultation with our experienced personal injury attorney today at Bungay Law. Our legal team can analyze your case and help you decide on the next steps for an efficient judicial process.
Contact us at (206) 203-9026 to start the conversation and schedule your free consultation.