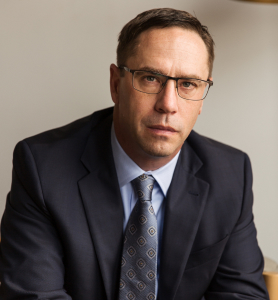 Many people enjoy riding an electric bike, usually an e-bike, from place to place. You could use it to get around town, or we could use it to drive to school or work. Unfortunately, electric bicycle accidents happen at any time, and even seemingly minor bike accidents have the potential to lead to severe injuries.
If you are in an electric bicycle crash, our team is here to help you. With a Seattle bicycle accident attorney in your corner, we can put you in the best position possible to maximize your compensation while defending your rights. Learn more about our services below, and contact us to speak to a team member.
Our Seattle E-bike Accident Lawyer Will Fight for Your Right to Just Compensation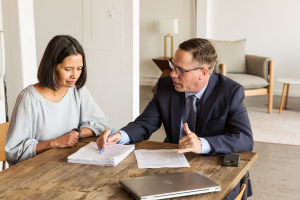 If you are involved in an electric bicycle accident, you need to call 911. It would be best if you went to the hospital to see a doctor. Electric bike accidents can lead to severe injuries, and some electric bicycle accident injuries do not cause symptoms right away.
Then, after a doctor has evaluated you, reach out to our team for help! Some of the benefits of working with our team include the following:
We can talk to the insurance company on your behalf, ensuring you got a fair and just settlement.
If we need to pursue injuries from the other driver, we can do that. Our team's electric bicycle accident attorney can recover compensation from replacing lost wages and covering medical bills.
An electric bike accident attorney from our office can also give you the peace of mind you want. You deserve to focus all of your attention on your medical recovery, so let us focus on the legal issues of your case.
If you get involved in an e-bike accident, let our law firm file a bike crash claim on your behalf.
Understanding Washington's E-bike Laws
If you are riding an electric bicycle in Washington, you must always follow the Washington bicycle law. Some of the essential points to keep in mind include the following:
You must ensure that you wear a helmet at all times. A helmet is vital for reducing your chances of suffering traumatic brain injuries.
If your e-bike goes over 28 MPH and is a class 3 bike, you cannot operate it on a bike trail or the sidewalk.
If you have a class 3 e-bike, you must be at least 16 years of age or older to operate it.
If bike lanes are along the road, try to stick to them. You can reduce your chances of suffering an accident.
What Are the Most Common Causes of E-bicycle Accidents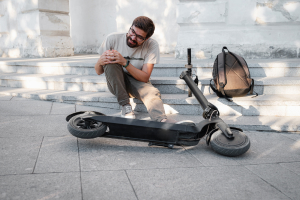 Unfortunately, an electric bike crash can happen at just about anytime. There are several common causes of accidents involving electric bicycles. They include:
Distracted Driver
You may find yourself injured by a motor vehicle. If the driver is distracted, they might not see an electric bicycle rider. Many electric bike riders already have a narrow silhouette, so it might be difficult for the driver to spot you. If the driver is focused on the cell phone or radio, they could collide with you, leading to a severe injury.
Intoxicated or Drowsy Driver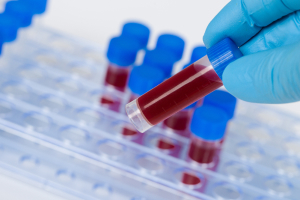 There is also a chance that the driver could be intoxicated or tired. In Washington, the legal limit for blood-alcohol concentration is 0.08. However, even a tiny amount of alcohol could make it difficult for the driver to pay attention.
If the driver is under drugs, they might not have firm control of the vehicle. Regardless, if the driver is tired or intoxicated, the chances of being in an accident are significantly higher.
Failure to Yield the Right of Way
Motor vehicles are required to yield the right-of-way to pedestrians and cyclists. You could suffer a collision if the driver does not yield the right-of-way to your electric bicycle.
Make sure there is a police report following the accident, and always bring a copy of the report to your personal injury law firm. They can review your case to see if the driver failed to yield the right of way.
Blindspot Accidents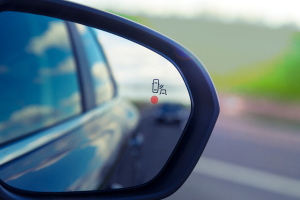 Drivers are supposed to position their mirrors to minimize blind spots, but there are always blind spots in a vehicle. There is a chance that you might be in the blind spot of a car, and the driver might not see you. It certainly does not excuse the accident, but it is one of the most common causes of electric bicycle accidents.
E-Bike Malfunction
Your electric bicycle may also go wrong. A defective bicycle is far more common than many people realize, mainly if you are riding an electric version. It would be best if you worked with personal injury lawyers with bike crash experience. That way, they can thoroughly investigate your electric bicycle collision and see if there was something wrong with the bike you were riding.
Injuries Associated With an E-bicycle Accident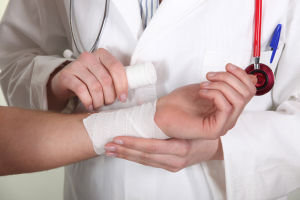 Electric bicycle safety has to come first. However, even if you take all the necessary precautions, you can still suffer serious injuries. Some of the most common bicycle accident injuries include the following:
Spinal cord injuries. It is always a serious injury. If the nerves in your spinal cord get damaged, it could lead to permanent complications. If you get struck by a vehicle at high speed, you could hit your back on the ground, fracturing the vertebrae in your style column. It could also damage the nerves in your spinal cord, and this injury might require emergency surgery.
Traumatic brain injury (TBI). Wearing a helmet can help you reduce your chances of suffering a traumatic brain injury, but if the accident is severe, you might still suffer a TBI. Some of the most common examples of a TBI include cerebral contusions, skull fractures, and even brain bleeds. Some brain injuries might require emergency surgery.
Bone fractures. You could also suffer bone fractures if involved in an electric bicycle accident. For example, you may try to brace yourself with your arms, but you could fracture your radius or ulna. There is also a chance that you could suffer a hip or pelvic fracture if you land on your side.
Injured cyclists must seek emergency medical treatment after an electric bicycle accident as soon as possible. Even if you feel fine, there's a chance that there might be some severe injuries you may not yet have noticed.
Schedule a Free Consultation With Our Seattle Bicycle Accident Attorneys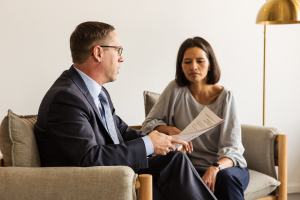 If you get involved in an electric bicycle accident, you must reach out to a doctor as quickly as possible. Make sure your injuries are taken care of. Then, hire a lawyer who specializes in personal injury and represents cyclists.
At Bungay Law Firm, it would be our pleasure to provide you with the legal representation you deserve in Washington state.
We work on a contingency basis, meaning you do not have to pay anything if you do not win. We will also provide you with a free consultation, letting you know if you are entitled to compensation.
Seek medical care in the immediate aftermath of your injury. Then, give us a call to schedule an appointment with our team. It would be our honor to represent you.