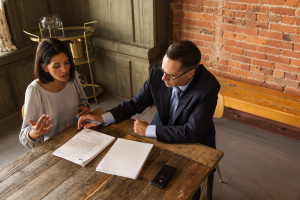 Are you a Seattle resident with a pending personal injury claim? If so, how long does it take to get a fair settlement in a personal injury case? That's understandable, as claimants who sustained injuries in a car accident or other incident caused by someone else's negligence may suffer from medical complications preventing them from returning to work.
Meanwhile, the medical bills and other costs are still accruing. It's time for some straight answers about the settlement negotiation process.
The answer to the question of how long personal injury cases take to settle is that it largely depends on the following factors:
Complexities of the case;
Strength of claimant's case;
Clarity of the liability;
The severity of the injuries; and
Number of defendants and insurance policies.
More straightforward claims typically take a few weeks to a few months of negotiation to settle.
In general, unless there were only minor injuries and damages that were quickly resolved, you can expect to wait up to a year (and sometimes longer) before settlement negotiations with an insurance adjuster or defendant's attorney end, and you get a settlement check.
How a Personal Injury Settlement Negotiation Works
Washington personal injury laws are designed to hold the other party who was negligently liable for your injuries in the car accident. Unlike criminal courts, where negligent parties can face prison time for certain crimes, civil courts only result in financial compensation from the liable party to their victim(s).
Washington is both a pure comparative negligence and an at-fault state. Pure comparative negligence means that those who get hurt in a car accident or other incident, as long as the accident and injury were not 100% their fault, are within their rights when seeking compensation.
As an at-fault state in Washington, car accident victims have more financial recovery options than injured parties in many other states.
Stages of a Personal Injury Settlement Negotiation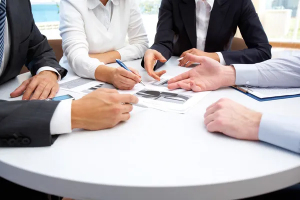 The first step on the settlement negotiation timeline is the demand letter. This letter, which may be written by the injured claimant but is more likely to be sent by their attorney, is just what its name entails — a formal demand for payment for the claimant's injuries and damages.
When sending a demand letter, address it to the liable parties or insurance companies. In it, include the following:
Details of the accident and how the other party is responsible for your injuries and medical bills;
The total damages; and
Amount of compensation being sought.
Demand letters are sent by certified mail, return receipt is requested. While you can demand a response within two weeks of receiving the letter, it's common for weeks or even months to pass before the insurance company sends its response. There's nothing wrong with calling the adjuster to let them know you fully intend to follow through with the litigation process should they ignore your demand and refuse to negotiate a settlement.
Pre-Settlement Negotiation
Many claimants must realize that insurance companies are not compelled to answer demand letters. Some don't, hoping the claimants will give up. The ones who do respond will certainly toss out the lowest sum they feel they can get away with offering to clear the claim.
These lowball settlements often don't even come close to covering past and future medical costs arising from the accident. Remember that this is a negotiation process, and you should never accept the first bottom offer extended to you.
Counteroffers and Negotiation
Even though you have no intention of accepting the lowball offer, you or your attorney will need to counter the offer. During settlement negotiations, you and the insurance company may go back and forth several times over weeks and months.
Experienced attorneys know when the settlement talks turn positive. They are legally bound to present all offers to their clients.
Mediation and Alternative Dispute Resolution
At some point, you may wonder how lengthy negotiations can take when they remain unproductive. In fact, it might be time to move into a new phase — mediation.
Mediation is a form of alternative dispute resolution plaintiffs and defendants engage in before litigating the claim in court. Although most personal injury cases never see the inside of a courtroom, a decent percentage wind up mediated by third-party professionals with no stake in the case.
The litigants may settle the case in a single mediation session, but meeting several times is expected before a negotiated settlement. Sessions can be scheduled several days a week or several sessions over weeks.
Settlement Agreement
Finally, the end is in sight for your personal injury case. All the settlement negotiations worked, and you and the insurance company for the at-fault party arrived at a car accident settlement that is amenable to all parties.
Factors Affecting the Duration of a Personal Injury Settlement Negotiation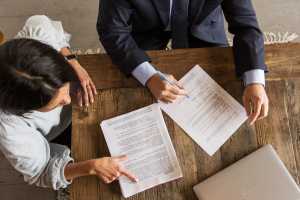 It's important to note that it is impossible for even an experienced attorney to accurately answer clients when they ask, "How long does it take?" to negotiate a settlement.
The circumstances of all car accidents are unique, but below are some common elements that affect the duration of the settlement process.
Complexity of the Case
If more than two parties are involved and/or you are determined to be partly responsible for the wreck, your case becomes more complex due to these and other factors.
Negotiations Between Parties
Once your medical treatment is complete, the negotiation process begins in earnest with the insurance company. Your goal is to get a car accident settlement that covers all your medical expenses, pain, and suffering and leaves you with enough to compensate for any lingering damage from the wreck.
Meanwhile, insurance companies have only one goal: to extend the lowest settlement offer they think you will accept to settle this legal case.
Insurance Company Delays
While it is the standard operating procedure to continue negotiating with the insurance company for the at-fault party, insurance companies can turn this back and forth into an effective delaying tactic. They hope this stalling deters the other party from pressing their legal case forward.
Medical Treatment and Recovery
Insurance companies also know that badly injured claimants may require extensive medical treatment to recover. They might try to run out of the statutory clock, so there is still time to seek a settlement check.
Legal Process and Court Backlogs
Even before the COVID-19 pandemic, our nation's courts experienced a backlog of civil cases. This contributes to a longer-than-usual legal process if your claim winds up litigated.
Average Time Frame for Personal Injury Settlement Negotiation
General Timeline Based on Typical Cases
After a car accident or other personal injury, you must seek medical treatment at a hospital, clinic, or your primary care physician's office if the injuries are not as severe. The doctor will give you a diagnosis — and a prognosis.
You may have reached maximum medical improvement after a few weeks or months of continued treatment and physical and/or occupational therapy. At the least, your doctor will have a good idea of the trajectory of your injury. The goal is always to get you back to the pre-accident or -injury state, and many personal injury victims recover completely.
Unfortunately, others do not. In those cases, the doctor will note in your medical records the degree of recovery you have thus far achieved and the anticipated outcome for your recovery. By the end of the first post-accident year, most patients have recovered as much as is likely.
Keep detailed notes of your recovery, as these can become part of your legal case. With your demand for payment, your attorney will include their calculations of the case value, including special damages for lost wages, medical bills, and other medical expenses (future treatment) and general damages for pain, suffering, and other torts.
Variations in Time Depending on Case Specifics
It takes longer to reach a settlement when multiple parties are involved in a collision, e.g., a multi-car pile-up on the freeway. How Washington personal injury laws are structured, more than one party to the accident can be legally responsible for the damages. Also, more than one plaintiff can have a legal case to pursue.
Other factors include the following:
The eagerness to settle;
Claimant's bottom-line settlement figure;
The strength of the case; and
Whether or not you, an attorney is representing the claimant.
How To Avoid Delays in the Settlement Process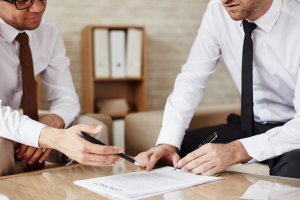 When dealing with an insurance company, you may soon realize they delay the process by playing the waiting game. It takes various forms, but some common stalling tactics are playing phone tag with claimants and reassigning the file to another agent, who will need time to "get up to speed" on the claim.
But a personal injury attorney is familiar with all of these games. They have the skills and knowledge to hold the figurative heels of the insurance company to the fire to get results for their claims.
Claimants can help settle their claims by remaining polite and patient yet persistently seeking compensation for their accident claim. Return the insurance adjusters' phone calls and refer them to the legal team at the personal injury law firm handling your case.
Hire an Experienced Lawyer
To receive a fair settlement, prudent car accident victims retain a personal injury lawyer to negotiate (and, if necessary, to litigate) their personal injury cases.
You must seek an attorney's counsel to handle this type of case. A personal injury is a specialized form of law; not all attorneys practice it.
Gather All Necessary Information and Documentation
Before you submit your insurance claim to the insurance adjusters or law firm for the defendants, you must ensure that you have all the pertinent documents, like:
Police reports;
Witness statements, names, and contact information;
Medical records; and
Photos, diagrams, accident reconstructions, etc.
You do not have to initially submit all these documents and evidence with your demand letter. The demand letter you send serves as official notice of your intention to pursue a personal injury claim for the injuries you suffered.
Otherwise, if the claim turns into a personal injury lawsuit, you must submit this evidence and documents during the discovery process.
Be Proactive in Communication With the Insurance Company and Other Parties Involved
You will need to contact the other party who caused the accident and/or their insurance company to get the ball rolling on your claim.
Be Realistic in Settlement Expectations
If the car accident left you with only some neck and back strain or soft tissue injuries, you wouldn't walk away with a six- or seven-figure accident settlement. Your attorney can provide you with a ballpark figure of the settlement amount it is realistic to seek.
Speak With Our Experienced Personal Injury Lawyer at Bungay Law To Know More About Your Personal Injury Claim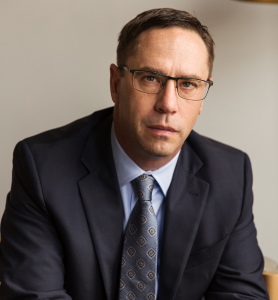 Do you have a personal injury case that you want to resolve quickly and in your favor? We offer a free consultation to our clients, and you will owe no legal fees unless we settle or win your case in court.
The personal injury lawyers at Bungay Law are ready to help you get the total compensation you deserve. After your no-obligation, free case evaluation, you will understand how you want to proceed.
If you tried to negotiate your case but only received a lowball settlement offer, it's time to bring on the big guns. At Bungay Law, we understand that justice must be won. We stand ready to fight for civil justice for our Seattle personal injury clients.
Call us today to schedule a consultation.