Is Washington a No-Fault State for Car Accidents?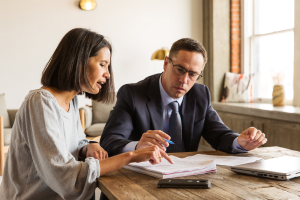 Each state has its own laws and regulations regarding car accidents, including whether it operates under a fault or no-fault system. Washington State operates under a fault-based system, also known as a tort system. In other words, the person who caused the accident (the at-fault party) is responsible for paying damages to the injured party (meaning their auto insurance company must cover the damages up to the limit of their liability).

We are Bungay Law and have tremendous experience representing people involved in an accident in Washington State. Our car accident lawyers are here to give you the representation you need and deserve. Learn more about what you should do following a car accident in the local area, and give us a call to arrange a schedule for a free case consultation with our Washington car accident attorney.
Dealing With a Car Accident in Washington State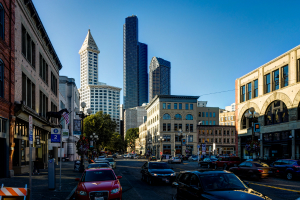 A car accident is a traumatic experience that can result in significant physical and emotional distress. Dealing with the aftermath, including dealing with insurance companies, can be overwhelming. However, knowing your rights and understanding the legal landscape in Washington can make a big difference in your recovery process. We at Bungay Law are here to guide you through every step, offering empathy, care, and dedicated legal expertise.
A Washington car accident lawyer from our law firm would gladly represent you and protect your rights after an accident. When an accident occurs, seek medical care first. Then, please schedule a consultation with our experienced personal injury lawyer.
Washington State Car Accident Statistics
Car accidents are, unfortunately, a common occurrence in Washington state. According to one news source, more than 329 car accident deaths were in the first half of 2022 alone. This statistic underscores the importance of understanding car accident laws in Washington, as you or a loved one could become involved in such an accident.
Talk to your own insurance company about your collision or liability insurance. Then, reach out to us following an auto accident.
Basics of Washington State Car Accident Law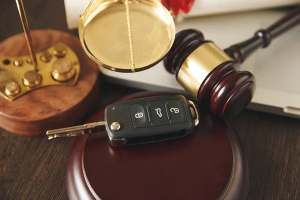 Understanding the basics of Washington state car accident law can help you navigate the often confusing aftermath of a car accident. Key principles to know include comparative fault laws, uninsured/underinsured motorist coverage, and personal injury protection (PIP) coverage. You should know how police and insurance determine the at fault-driver.
Comparative Fault and Negligence Laws
Washington follows a "pure comparative negligence" rule, as detailed in RCW 4.22.005. This means that if you're found partially at fault for the accident, your compensation will be reduced by your percentage of fault.
For example, if you're 30% at fault and the total damages are $100,000, you can only recover $70,000.
Uninsured/Underinsured Motorist Coverage
Uninsured/Underinsured Motorist Coverage (UM/UIM) protects if you're involved in an accident with a motorist who either doesn't have insurance or doesn't have enough insurance to cover the damages. In Washington, insurers must offer UM/UIM coverage, but drivers may reject it in writing.
Personal Injury Protection (PIP) Coverage
Personal Injury Protection (PIP) coverage is an extension of car insurance that pays medical expenses and, in some cases, lost wages. It is often called "no-fault" coverage because it pays out claims regardless of who is at fault in the accident.
In Washington, insurance companies are required to offer PIP coverage, but you may decline it in writing.
Insurance Requirements in Washington State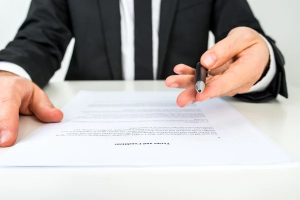 Washington State law requires all drivers to carry a minimum level of auto liability insurance. This includes $25,000 for injuries or death to another person, $50,000 for injuries or death to others, and $10,000 for damage to another person's property.
Anyone who does not have the minimum level of insurance coverage could face a ticket and a fine.
What To Do After a Car Accident in Washington
Being involved in a car accident can be a disorienting and distressing experience. However, taking certain steps after a car accident in Washington is crucial to protect your rights and ensure you're taking care of your health. The steps you need to follow include:
Ensure safety first: First and foremost, you should ensure the safety of all involved. Move vehicles out of the flow of traffic to a safe location.
Call 911: If anyone is injured or in immediate danger, call 911 right away. Even if there are no serious injuries, it's still a good idea to call the police. They can provide a report that may be useful later if there's a dispute about the accident.
Seek medical attention: Some injuries might not be immediately apparent, even if you feel fine. It's advisable to seek medical attention as soon as possible following the accident to ensure that any potential injuries are properly diagnosed and treated.
Exchange information with the other driver(s): This should include names, contact information, insurance details, driver's license numbers, and license plate numbers. It's also helpful to note the make, model, and color of the other vehicle(s) involved in the accident.
Document the scene: Take pictures of the accident scene from different angles, including damage to vehicles and any visible injuries. Note the weather, lighting, and road conditions.
Gather witness information: If there are any witnesses, gather their names and contact information. Their accounts could be necessary if there are disputes about what happened.
Notify your insurance company: Report the accident to your insurance company immediately. Be honest about the facts, but be cautious about accepting blame prematurely.
Report the accident to the police: In Washington state, you're legally required to report the accident to the police if it results in injury, death, or significant property damage.
Keep track of medical treatment and expenses: Keep all medical bills, receipts, and a record of any doctor, physical therapist, or other medical professionals you see.
Consult a car accident attorney: A skilled car accident attorney can guide the process, help you understand your rights, and advocate for you in dealing with insurance companies or any legal proceedings.
After a car accident, things can seem complicated and stressful. Handling these steps is important to protect yourself and your potential claim. At Bungay Law, we're here to help guide you through this challenging time.
Determining Fault in Washington State
As Washington is a fault state, determining who is at fault in a car accident is crucial. A fault is typically established based on the evidence from the accident, like police reports, witness statements, and photographs from the scene. Insurance companies will typically investigate and determine fault based on this evidence.
Statute of Limitations for Washington Car Accident Claims
In Washington, the statute of limitations for filing a car accident claim is generally three years from the accident date, as per RCW 4.16.080. Acting promptly to ensure you retain your right to file a claim is important.
Damages Available in a Washington Car Accident
You may be entitled to recover various damages if you've been injured in a car accident.
Economic Damages
Economic damages refer to financial losses incurred due to a car accident. They are quantifiable and easily proven by bills, receipts, and wage statements. Economic damages in a car accident may include:
Medical expenses: This can encompass the cost of ambulance rides, hospital stays, surgeries, medications, physical therapy, assistive devices, and any other medical treatment necessary as a result of the accident.
Future medical bills: If your injuries require ongoing medical care, the projected cost of this care can be included in economic damages.
Lost wages: If you missed work due to your injuries, you could be compensated for those lost earnings.
Loss of earning capacity: If your injuries impact your ability to work in the future, you may be able to recover damages for the loss of future earnings.
Property damage: This includes the cost to repair or replace your vehicle and any other personal property damaged in the accident.
Out-of-pocket expenses: This can include any costs directly related to the accident, such as transportation costs to medical appointments, hiring help for household duties you cannot perform because of your injuries, and any other expenses you would not have incurred but for the accident.
Non-Economic Damages
Non-economic damages compensate for non-monetary losses, often called "pain and suffering." These damages are more subjective and can be more challenging to quantify. Non-economic damages can include:
Pain and suffering: This can include physical and emotional suffering you've endured due to the accident and your injuries.
Emotional distress: Accidents can lead to significant psychological impacts, such as anxiety, depression, or post-traumatic stress disorder (PTSD). Compensation for emotional distress can be included in non-economic damages.
Loss of enjoyment of life: If your injuries prevent you from enjoying hobbies, recreational activities, or other enjoyment you derived from life before the accident, you may be entitled to damages for loss of enjoyment of life.
Disfigurement or physical impairment: If the accident resulted in scarring, disability, or other physical impairments, you may be compensated for these damages.
Loss of consortium: This refers to damages for loss of companionship or relations with a spouse or partner due to the injuries from the accident. This can include loss of affection, companionship, comfort, and sexual relations.
It's essential to remember that the value of economic and non-economic damages varies widely depending on the specifics of each case. At Bungay Law, we can help you understand the potential value of your claim and guide you through the process to seek the compensation you deserve.
Why You Need a Washington Car Accident Attorney
Navigating the aftermath of a car accident can be complex. Having an experienced car accident attorney on your side can be invaluable. They can help you understand your rights, negotiate with insurance companies, and, if necessary, represent you in court to ensure you get the compensation you deserve.
Schedule an Initial Consultation With Our Car Accident Attorney at Bungay Law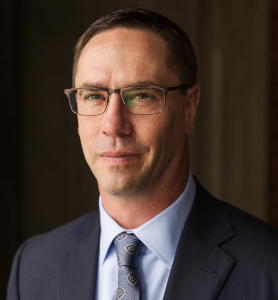 At Bungay Law, we're here to help you navigate the complexities of car accident law in Washington State. Schedule an initial consultation with us to learn how we can help you get the justice and compensation you deserve.
If you've suffered serious car accident injuries, seek medical care first. Then, give us a call to schedule a free consultation.
Washington Car Accident FAQS
Some of the most common questions people ask us include:
Will my car insurance go up after an accident?
Your car insurance rates may increase after an accident, especially if you're found at fault. To learn more, you should reach out to your insurance company.
How much does car insurance cost?
The cost of car insurance varies considerably based on various factors, such as your driving history, age, and the type of car you drive. Getting quotes from multiple insurance companies is best to understand the potential cost.
Who pays for car damage in a no-fault state?
In a no-fault state, your insurance typically covers your damages, regardless of who caused the accident. However, Washington is a fault state. This means that the driver blamed for the accident will use his insurance policy and ask his insurance company to cover the costs of the accident.