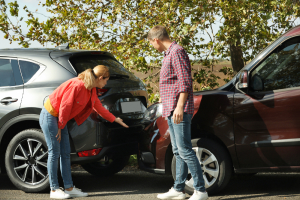 Suppose you were involved in one of the 6.7 million collisions that occurred in a recent year (according to highway safety data provided by the National Highway Traffic Safety Administration, or NHTSA). In that case, you might wonder how insurance companies determine fault after a car accident.

Sometimes determining fault is easy, as in cases where the at-fault driver travels in the wrong direction and causes a head-on auto accident with the other driver. But other times, it can be challenging to determine fault, e.g., highway pileups.

Let's explore how car insurance companies and the courts determine fault after a car accident.
The Process of Determining Fault in a Car Accident
When determining fault, the police report of the auto accident is the main document both the insurance company and the courts use to assess the liability of the drivers involved in the car accident.
The police officers who arrive at the accident scene use physical evidence, like skid marks present at the scene or absent, to help them understand why the accident occurred. A police officer also interviews the drivers involved in the auto accident. They may conduct tests to assess whether one or more drivers were impaired when the accident happened.
Below are some examples of what a law enforcement officer includes in the accident report that becomes the basis of any car accident case.
Involved Drivers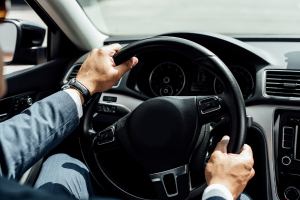 Who was behind the wheel of all the vehicles involved? In a serious car accident, drivers and their passengers can get ejected from their vehicles by the impact of the collision. Determining who was driving can be difficult or impossible, depending on the person's condition from the injuries they received in the car accident.
Police Report
As part of the police report drivers submits to their insurance company, the responding police officer will interview each driver, their passengers, and any witnesses that might be present at the scene of the accident.
If you are involved in a car accident, never admit fault to the responding officers, other drivers, or passengers. Even apologizing can leave you with traffic citations.
Police reports include other elements, like the time the wreck occurred, the weather and road conditions, the vehicle damage to multiple vehicles involved in the accident, and whether a traffic law was broken and a negligent driver ran a red light.
Police reports also include whether all the other drivers had liability coverage. Failing to maintain the minimum liability insurance court can land scofflaw drivers in traffic court.
In some states, if the injured driver had no liability car insurance coverage in force when the car accident occurred, the other driver might not be held legally responsible even if their negligence caused or contributed to the car accident.
All the information contained in the police report will be used by the insurance adjusters when calculating the financial value of the insurance claim.
Insurance Companies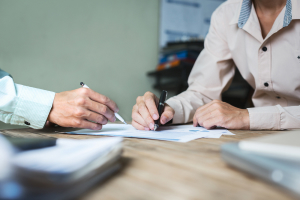 A car insurance company determines whether or not they will honor their clients' and plaintiffs' personal injury and property damage claims after a car accident. When the other driver is determined at fault, the insurance company pursues claims against the negligent driver's auto insurance company.
Car Accident Fault in a Lawsuit
Determining fault in a car wreck centers on the grounds of negligence. Even a top-tier auto insurance company tries to pay each claimant the least amount of money possible.
Auto insurers might dispute which driver's fault caused the accident. A claimant can wind up having to sue their own insurance company to cover medical expenses and other costs.
But what determines which was the negligent driver who bears legal and financial responsibility for the collision? Courts weigh which party or parties failed to exercise reasonable caution behind the wheel.
All sorts of behaviors and events can lead to the party getting into a car accident based on negligence. Below are some more common occurrences that could cause someone to be at fault for the accident.
Driving Under the Influence (DUI)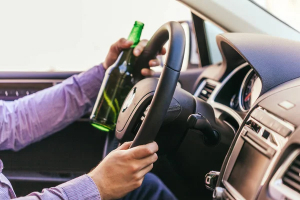 Many people are shocked to learn that they can be found negligent in a wreck and even get arrested for DUI without touching a drop of alcohol or doing street drugs. If your own legally prescribed meds or OTC medications like Benadryl or Nyquil cause impairment or you drive under the influence and get in a car crash, you will be considered negligent.
Distracted Driving
You know not to drive and text, but simply chatting with others in the car, disciplining children, eating or drinking, applying makeup, and using a hands-free cell phone all distract you from driving.
Aggressive Driving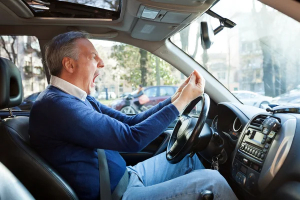 Road rage can kill, but so can speeding, weaving in and out of lanes, tailgating other motorists, cutting people off, and speeding.
Violating Traffic Laws
If you violate the Washington Rules of the Road and cause a car wreck, you can be cited for negligence and found to be at fault in a car accident.
Defective Auto Parts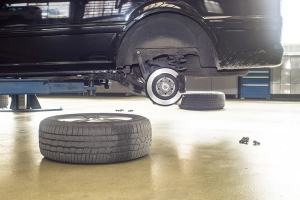 When was the last time you replaced the brakes on your automobile? Are you riding around on threadbare tires? These could contribute to determining fault in the collision, just as defective airbags, tires, or brake pads were damaged during manufacturing.
Dangerous Roads
Washington has its share of dangerous roads that can lead to serious wrecks. The state, city, or county could be liable for the accident if they neglected to regularly maintain, repair, and inspect the roads.
Evidence Involved in Determining Fault of a Car Accident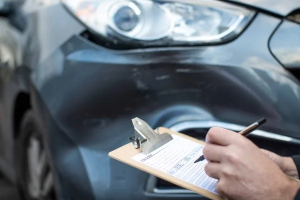 To get fault accurately determined in a car accident means different things depending on who makes that determination. Insurance companies determine fault differently than police and criminal courts. Here, it's a paper chase because if your injuries are not documented in your medical records, you might walk away empty-handed.
Listed below is some of the supporting evidence to back up your allegations of injury or damages. These are especially important to get fault determined correctly.
Property Damage
The police, the courts, and insurance companies must assess vehicular damage. For instance, a car with a shattered bumper was struck from behind by the person at fault in a car crash. Capturing this damage is a very important document to share with your auto accident attorneys.
Injuries
Taking photos of your injuries is a good idea, but don't stop there. Insurance companies consider all the evidence presented to them. But you must be ready to back up your claims of lost income and personal injuries with solid evidence.
Get a statement from your employer and keep meticulous records of each doctor visit, therapy session, and medical device or prescription drug you purchase. Once fault is determined in a car accident, you can include those costs in your claim for damages.
Surveillance Footage
Whether we realize it or not, Americans are nearly constantly under surveillance from Ring doorbells, residential and business surveillance cameras, and traffic cams. All footage can be subpoenaed by your personal injury lawyers and submitted to the insurance adjuster or the court.
Forensic Analysis
Getting fault determined in multi-vehicle crashes is a complex process that might require forensic evaluation and analysis. These crash analysts use physics to determine vehicular speeds, braking, and points of impact.
How Courts Determine Who Is at Fault in a Car Accident
The courts look at the aggregate of evidence to determine fault in personal injury cases arising from collisions. While there are no-fault states, Washington is not a no-fault state when assessing liability. In a no-fault car accident in some other states, injured drivers and their passengers can file claims against or even sue their own insurance companies in civil or small claims court.
The injured person can sue the other driver and their car insurance provider as a fault state. But they only have the right to sue their own insurer, like those whose accidents occurred in no-fault states, unless they had an expanded policy that included personal injury protection.
Washington follows the doctrine of comparative negligence or contributory negligence. If you get injured in an accident for which you were deemed partially at fault, you are assessed a percentage of the comparative negligence. You will not be financially compensated for that portion.
This applies when an injured claimant is partly at fault for the accident.
Statute of Limitation for Car Accidents
Here in Washington, the statute of limitations for seeking compensation for injuries and damages from an auto accident is three years. The clock begins ticking on the day of the accident. If you wait too long to file your claim and any subsequent litigation, your case will prescribe, and your window of opportunity closes to be compensated for your losses.
Contact Our Experienced Car Accident Attorney at Bungay Law for an Initial Consultation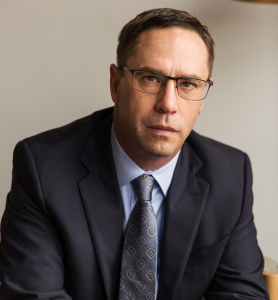 Were you injured in a Seattle car accident? If so, call the legal professionals at Bungay Law at (206) 202-0177 at your convenience.